Award
Xeeva Wins Levvel Research's "Innovative Procurement Technology of the Year" Award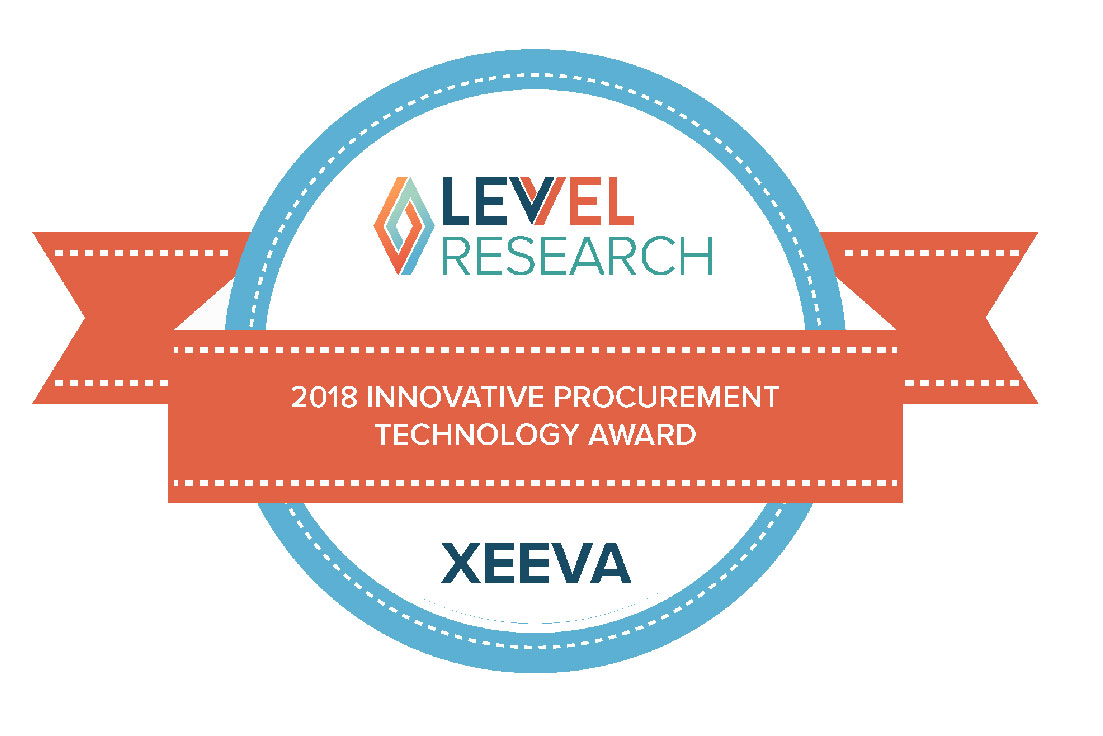 MADISON HEIGHTS, MI, December 5, 2018 – Xeeva, Inc., a global provider of award-winning AI-powered procurement and sourcing software, announced today that it won Levvel Research's 2018 Technology Innovation Award.
As part of its ninth annual Innovation Awards, Levvel Research, formerly known as PayStream Advisors, evaluated top software providers on their usage of emerging technology to "deliver especially intuitive, useful, and progressive features." During the nomination process, organizations completed a survey, supplied customer testimonials, and provided a 30-minute demo of the innovation described.
In its announcement of the winners, Major Bottoms Jr., research manager at Levvel said, "The main focus of this year's awards was standing out in the marketplace. The winners were the providers that could address organizations' top process pains and goals in unique ways using cutting-edge technology. We think the winners challenge their customers, and the marketplace as a whole, to think differently."
Xeeva won thanks to its patented AI technology and its progressive focus on AI changing the future of procurement. Its AI-driven solution can reveal insights and massive savings that other source-to-pay solutions can't see and create procurement value and efficiencies in places others don't even know to look. Xeeva's advanced technology allows organizations to focus on what matters most and discover new ways to save.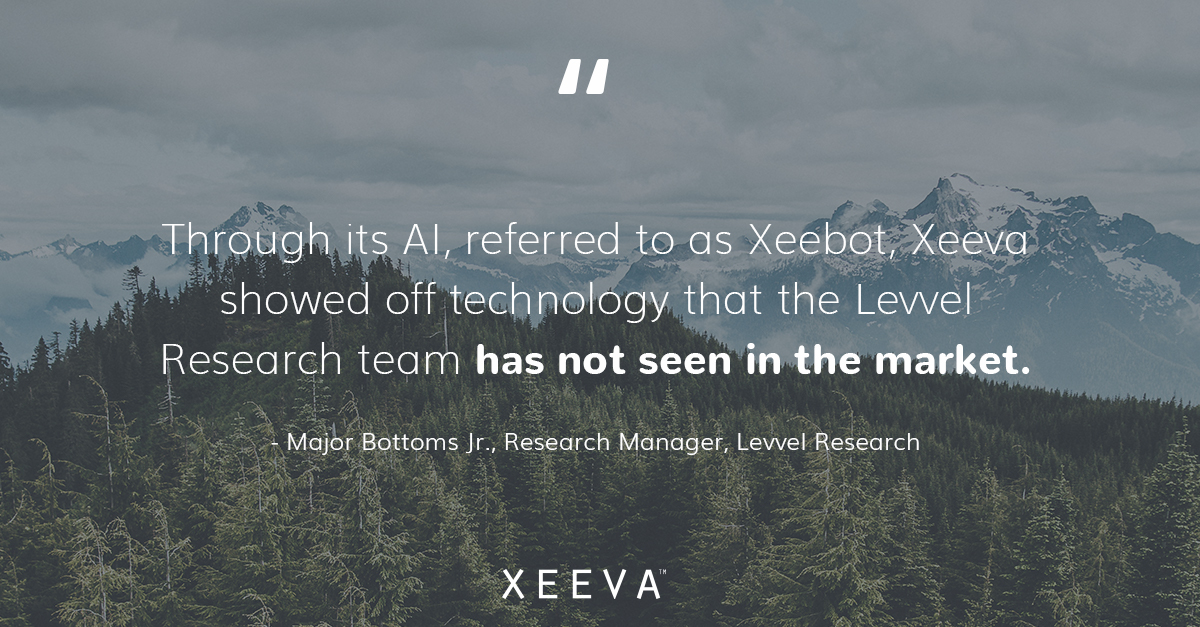 "Through its AI, referred to as Xeebot, Xeeva showed off technology that the Levvel Research team has not seen in the market," stated Bottoms. "We particularly liked how the solution not only puts the source-to-pay process online, but gives the user recommendations on the winner using customizable scoring. We also highlighted the reporting feature and actionable analytics the solution provides. But what impressed us about Xeeva is that the data also feeds other AI-driven functionality that streamlines the procurement process, including its AI-based buyer technology. With AI embedded throughout the software, Xeeva accomplishes the goal of transforming procurement into a strategic role."
"We're incredibly honored to receive this recognition from Levvel Research," said Dilip Dubey, Xeeva's CEO and founder. "We appreciate them taking the time to understand what makes our solution different in the market. What's possible in procurement has shifted and we're proud to be leading this change. Having AI at the core of our tech leads to significantly improved results for our customers. For a research firm like Levvel acknowledge the impact our AI is making on procurement is both reassuring and rewarding."
This award is just another notable accomplishment on a long list for Xeeva this year. Recently, it received distinctions, including "20 Most Promising Procurement Solution Providers" by CIOReview, "The Companies with Most Disruptive Innovation" from Insights Success, and "30 Most Innovative Companies" by CIO Bulletin. In addition, Xeeva was named a 2018 Gartner Cool Vendor for Procure-to-Pay Applications, and a winner in the 2018 SaaS Awards for Best SaaS Product for Supply Chain/Warehouse Management.
To see Xeeva's AI technology in action and learn how it can drive real results for your procurement team, contact Xeeva today. 
About Levvel Research
Levvel Research is Levvel's market research practice, developing high quality market research content focused on business strategy, technology, and process improvement. Levvel Research's team of industry analysts and research experts leverage in-depth research methodologies to explore trends in technology areas that are relevant to you. Levvel's research reports, white papers, webinars, and tools are available free of charge in the resource library at Levvel.io. Levvel Research is a division of Levvel, an IT consulting firm specializing in technology strategy, design, architecture, and DevOps.
About Xeeva
Founded in 2014, Xeeva is a global provider of intelligent cloud-based procurement software and financial solutions for indirect spend and MRO. Used in over 45 countries and available in 18 languages, their software suite automates the source-to-pay process with open communication for procurement, sourcing, and supplier management. Xeeva's innovative and patented technology is driven by advanced artificial intelligence and simplifies the procure-to-pay process with a focus on driving results – leading to increased productivity, improved compliance and control, and a sustainable bottom line impact. For more information, visit www.xeeva.com.
Contact
Marissa Bialick, Marketing Manager
Xeeva, Inc.
marissa.bialick@xeeva.com
248-565-0471
###