Award
Xeeva Procurement Software Featured as One of CIO Bulletin's "30 Most Innovative Companies"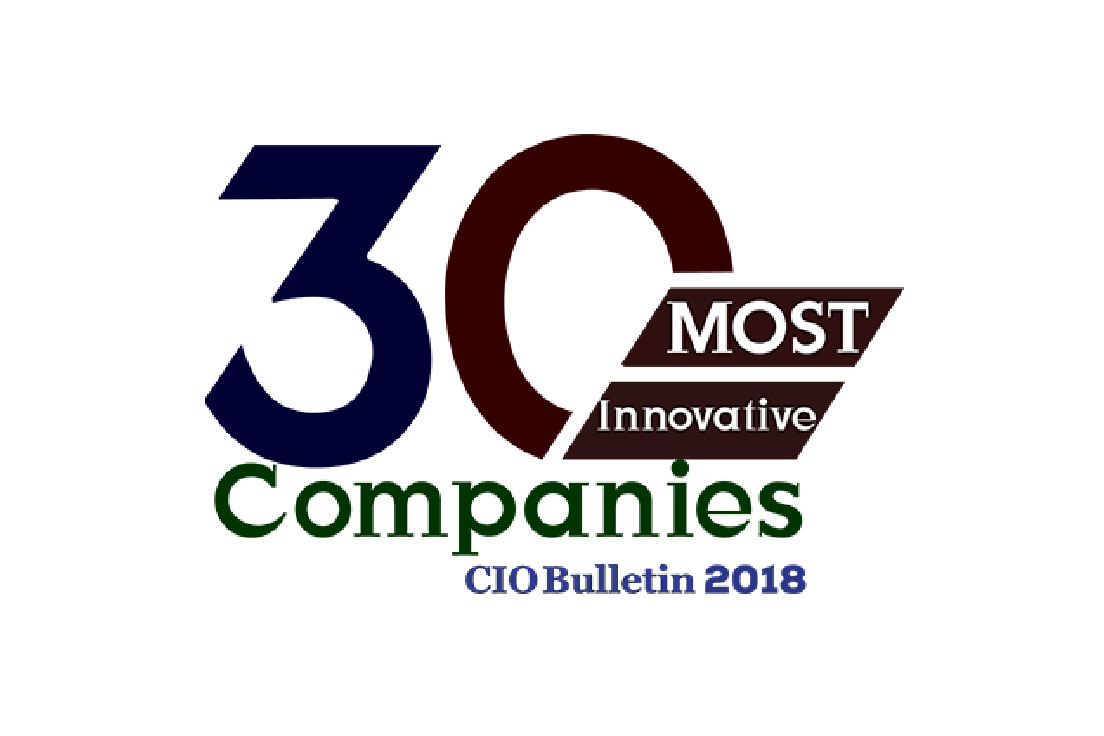 MADISON HEIGHTS, MI, September 10, 2018 – Xeeva, Inc., a global provider of award-winning AI-powered procurement software, announced today that it has been named one of CIO Bulletin's "30 Most Innovative Companies" for 2018.
CIO Bulletin compiles its annual list of the top 30 companies whose products and solutions are driving innovation in business. Xeeva was chosen due to their advanced AI-powered procurement software that helps companies gain greater visibility into their spend data, identify savings opportunities, and deliver sustainable results.
In its profile of Xeeva, CIO Bulletin states that the source-to-settle software company is "changing the game with its patented AI, vast domain expertise, and enhanced understanding of client business objectives." Xeeva's procurement and sourcing software simplifies the source-to-pay process through its unique artificial intelligence. Its advanced AI tech (called Xeebot) does the procurement basics, like spend analytics and automating tasks. Beyond that, Xeebot also classifies and categorizes spend data down to the line level, guides buyers by evaluating supplier bids, and uncovers previously hidden insights to eliminate overpayment.
The article goes on to state, "Xeeva's advanced technology allows organizations to focus on what matters most and discover new ways to save." Aligning well with Xeeva's passion of delivering immediate results for their customers, CIO Bulletin explains that the result of implementing Xeeva's solutions is "increased productivity, improved compliance and control, and an immediate and sustainable bottom-line impact."
"We're humbled to be named a 'Most Innovative Company,'" said Dilip Dubey, Xeeva's CEO and founder. "We believe AI is the future of procurement, so being recognized for our AI-powered software validates that the future is already here."
Click here to read CIO Bulletin's full feature to learn more about how Xeeva is changing procurement through artificial intelligence.
About CIO Bulletin
CIO Bulletin is an interactive, preeminent leadership platform serving as a central resource for information on Business & Information Technology (IT) leaders and their entrepreneurial ventures. From celebrating innovation to identifying best practices and providing a forum for today's CIOs and other technology decision makers, CIO Bulletin aspires to keep its readers informed about how the techie giants, governments and consumers are unfurling organizational innovation in the Business & IT world.
About Xeeva
Founded in 2014, Xeeva is a global provider of intelligent cloud-based procurement software and financial solutions for indirect spend and MRO. Used in over 45 countries and available in 18 languages, their software suite automates the source-to-pay process with open communication for procurement, sourcing, and supplier management. Xeeva's innovative and patented technology is driven by advanced artificial intelligence and simplifies the procure-to-pay process with a focus on driving results – leading to increased productivity, improved compliance and control, and a sustainable bottom line impact. For more information, visit www.xeeva.com.
Contact
Marissa Bialick, Marketing Manager
Xeeva, Inc.
marissa.bialick@xeeva.com
248-565-0471
###