---
Make your data more valuable
Xeeva Data Services is the only AI-powered indirect spend data solution that thoroughly enhances imperfect data with granularity down to the part number and description, providing enterprises a clear, complete picture of their spend.
With Xeeva Data Services, every aspect of your procurement process – sourcing, buying, and spend analytics – becomes more valuable and insightful. Here are the 4 solutions we offer:
---
Make data the secret weapon for
your procurement team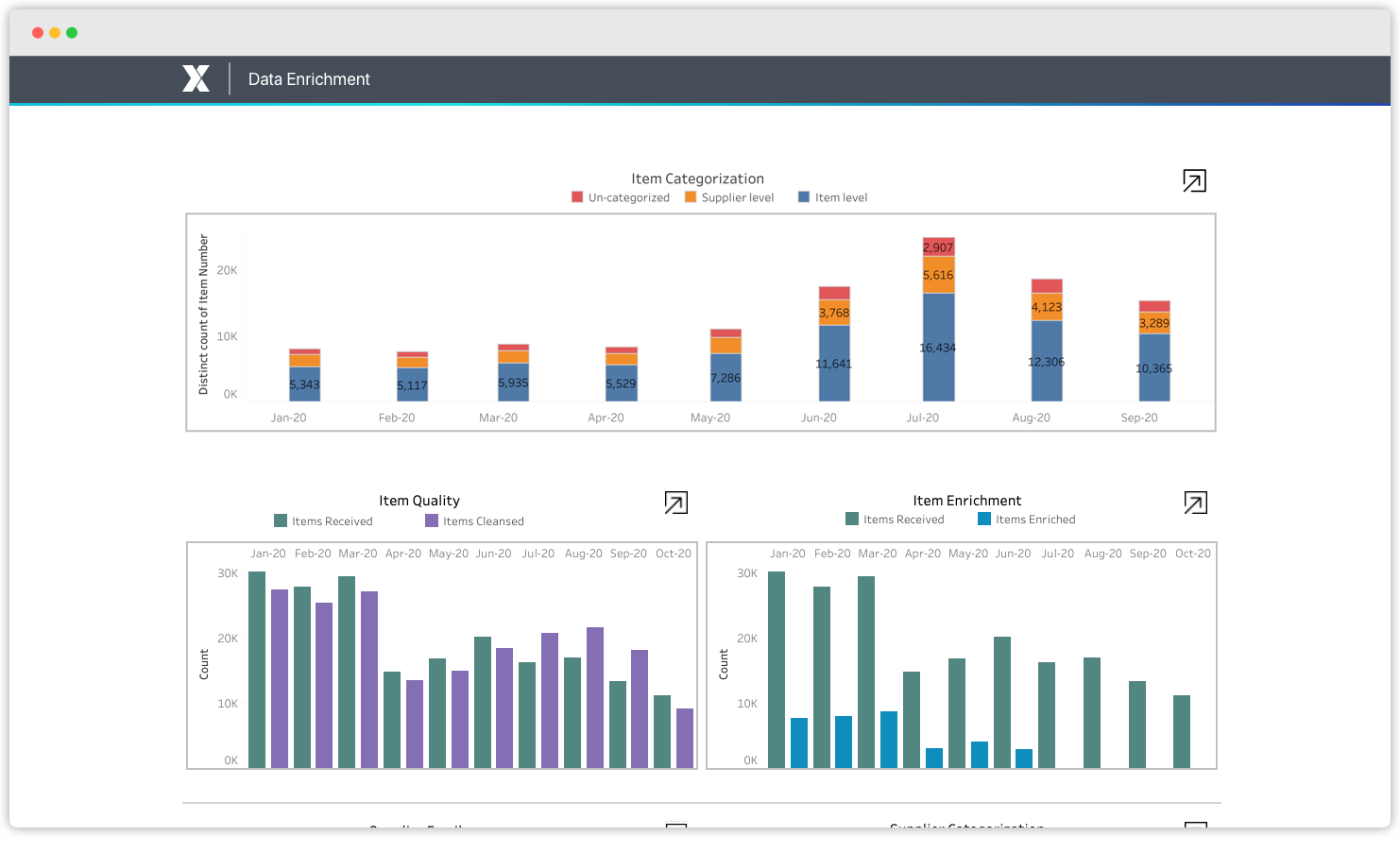 Accurate, complete, and detailed data
Access complete and detailed data that preserves the integrity of buyer and supplier data, while creating an accurate baseline across your sourcing and procurement processes.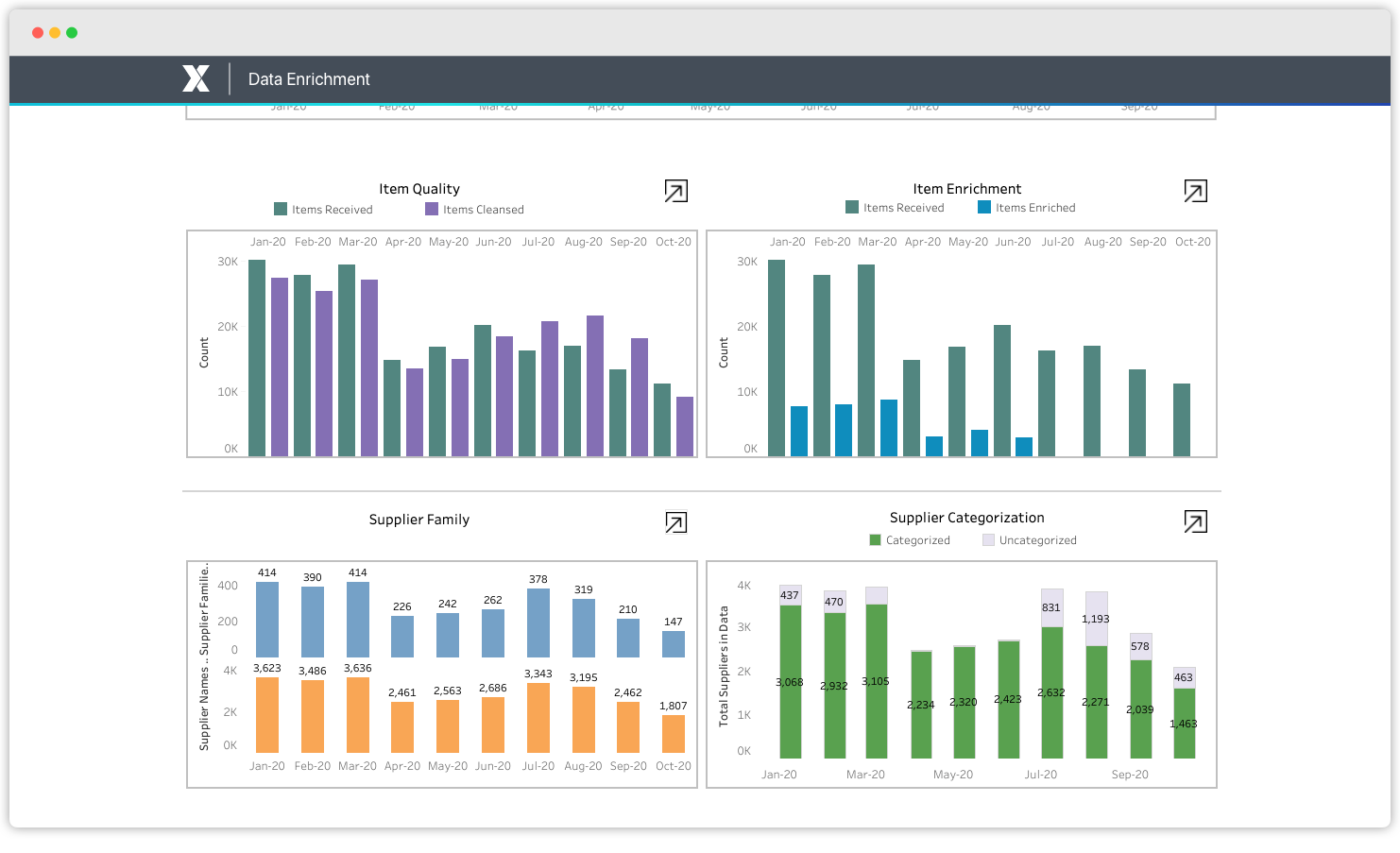 Value from analysis to payment
Drive better outcomes across your procurement solutions by leveraging your comprehensive, enriched dataset to power spend analysis, sourcing, procurement, and other activities.