---
Explore our Natively Integrated Supply Base Here
An easy way to connect with suppliers
and maximize efficiency
Xeeva Marketplace is a comprehensive supplier network that delivers access to hundreds of thousands of approved vendors – facilitating competitive pricing, enabling a more efficient RFQ process, and minimizing the need for external sourcing events.
Self-Register NOW for FREE!  Just click below.
---
Benefit from an end-to-end supplier system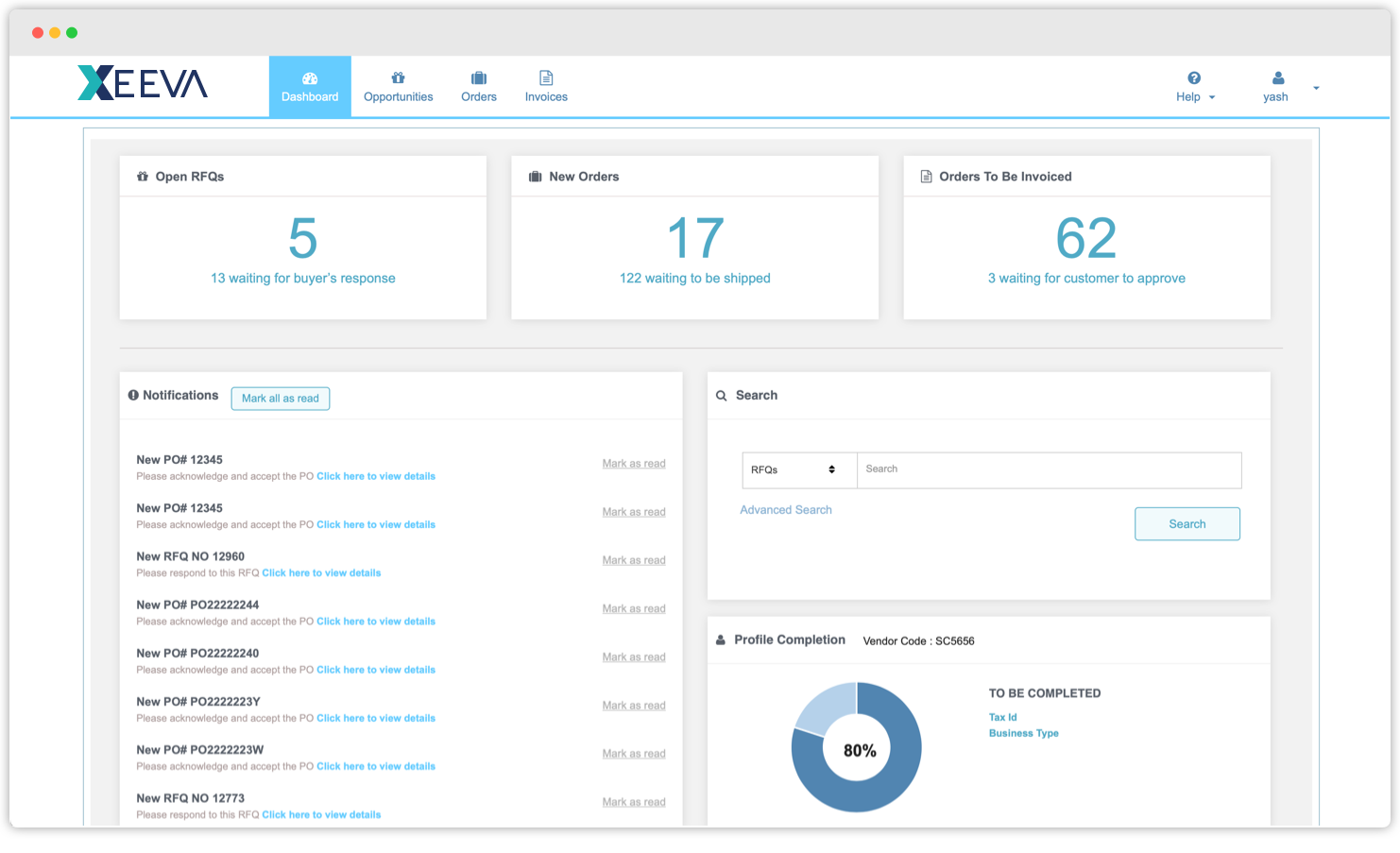 Connect with highly-qualified suppliers
Utilize our comprehensive network to build and maintain new and existing relationships with proven vendors, ensuring you receive preferential pricing and payment terms, minimize spend, and reduce risk.