Blog
Public Catalogs available for Xeeva Procure-To-Pay customers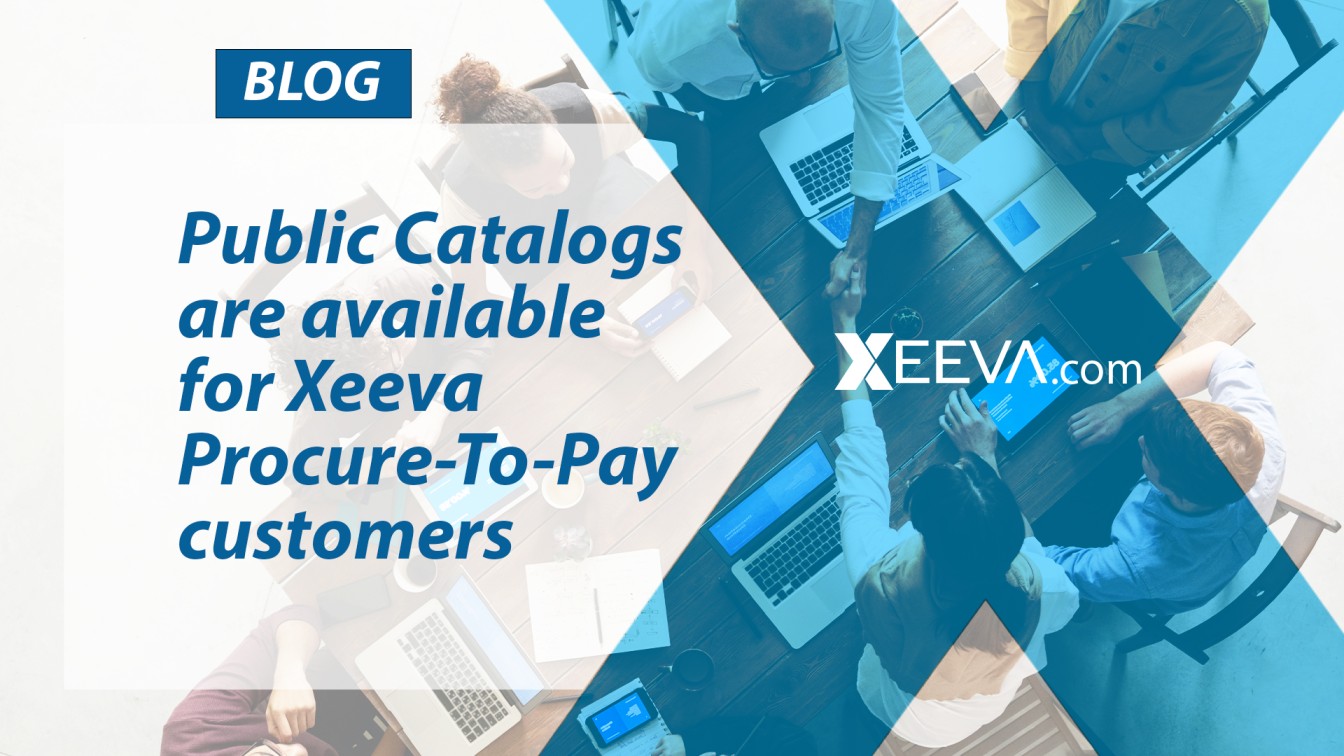 Xeeva is proud to introduce another feature that makes catalog maintenance more convenient: Public Catalogs.   
If you are using the Xeeva Procure-To-Pay application, your Super Administrator can turn on this feature and make these Public Catalogs available to your sites/locations and for respective requestors at these sites.   
Suppliers participating in the new Public Catalog program are updating their catalogs on a regular basis, which means no catalog maintenance effort on your side. 
See below the growing list of companies that are providing their catalogs on Xeeva's Marketplace. This list will be updated weekly. 
About Xeeva Software   
Xeeva is the leader in indirect spend management solutions that optimize the entire procurement process. With Xeeva's data-driven spend management solutions, you can simplify, consolidate, manage, control, and conduct all spend-related activities in one place. Our end-to-end integrated cloud-based platform drives cost savings, visibility, and efficiency gains throughout the procurement process. 
If you have questions or request specific categories to be covered with priority, please contact your Xeeva account representative or send a message to resultsdesk@xeeva.com.