---
A smarter, faster way to achieve savings
Xeeva Spend Analytics is a leading indirect spend analytics platform that enables highly accurate and actionable insights that deliver immediate ROI through identified cost savings and best practices across the enterprise – all in a consolidated view.
Powered by the XVA Platform, Xeeva Spend Analytics delivers easy-to-use visualizations, deep analysis, and intelligent recommendations that allow you to optimize your procurement processes and immediately uncover new areas for spend reduction, parts consolidation, and supplier leverage.
Identify new savings opportunities
Reduce spend leakage and strengthen compliance
View consolidated spend across entire enterprise
Gain immediate value with item-level data classification
---
Insights to make intelligent decisions
Identify opportunities and actions for immediate cost savings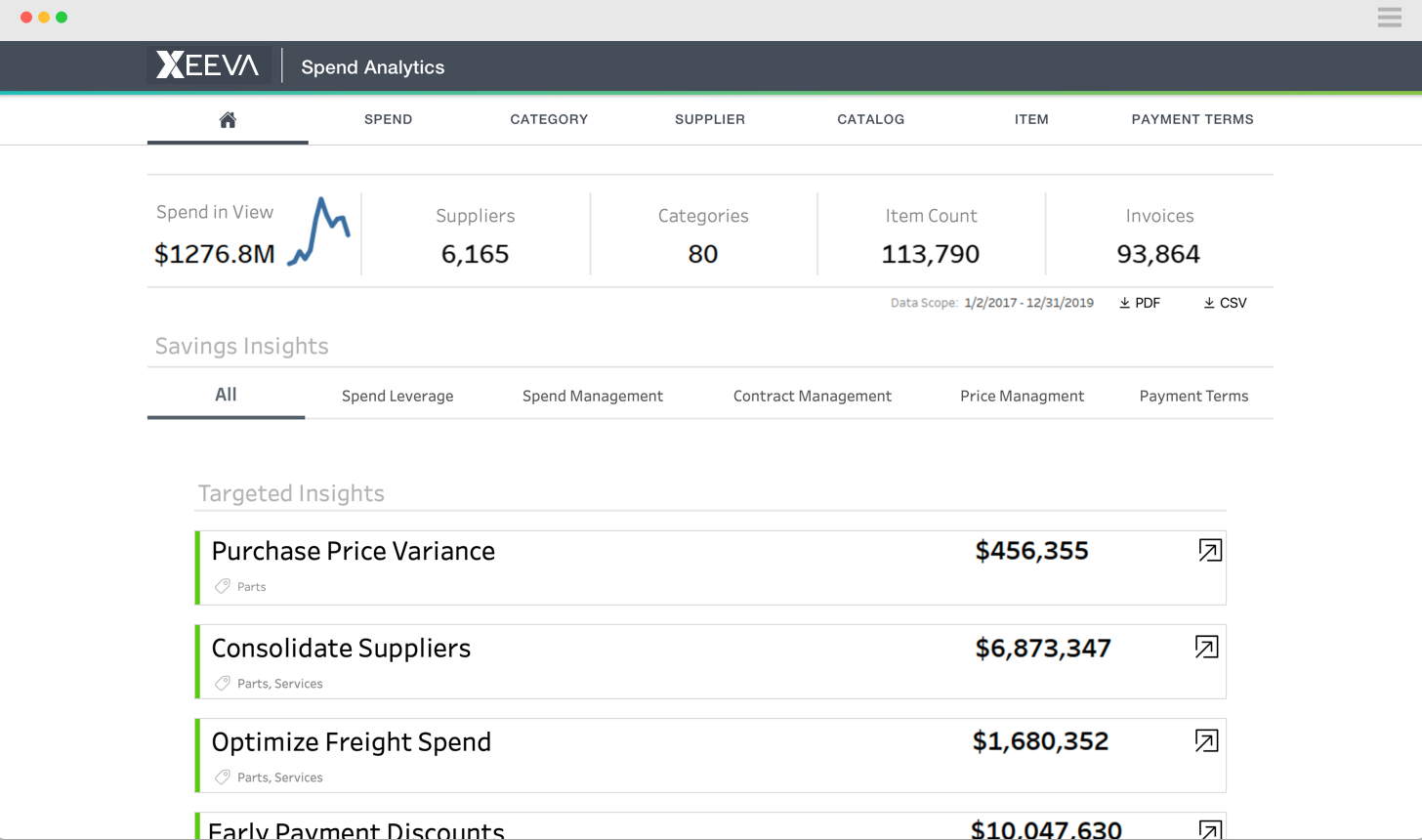 Identify targeted insights
Gain increased visibility into spend management, automatically identifying areas of opportunity for cost savings, efficiency, and optimizing spend leverage across suppliers.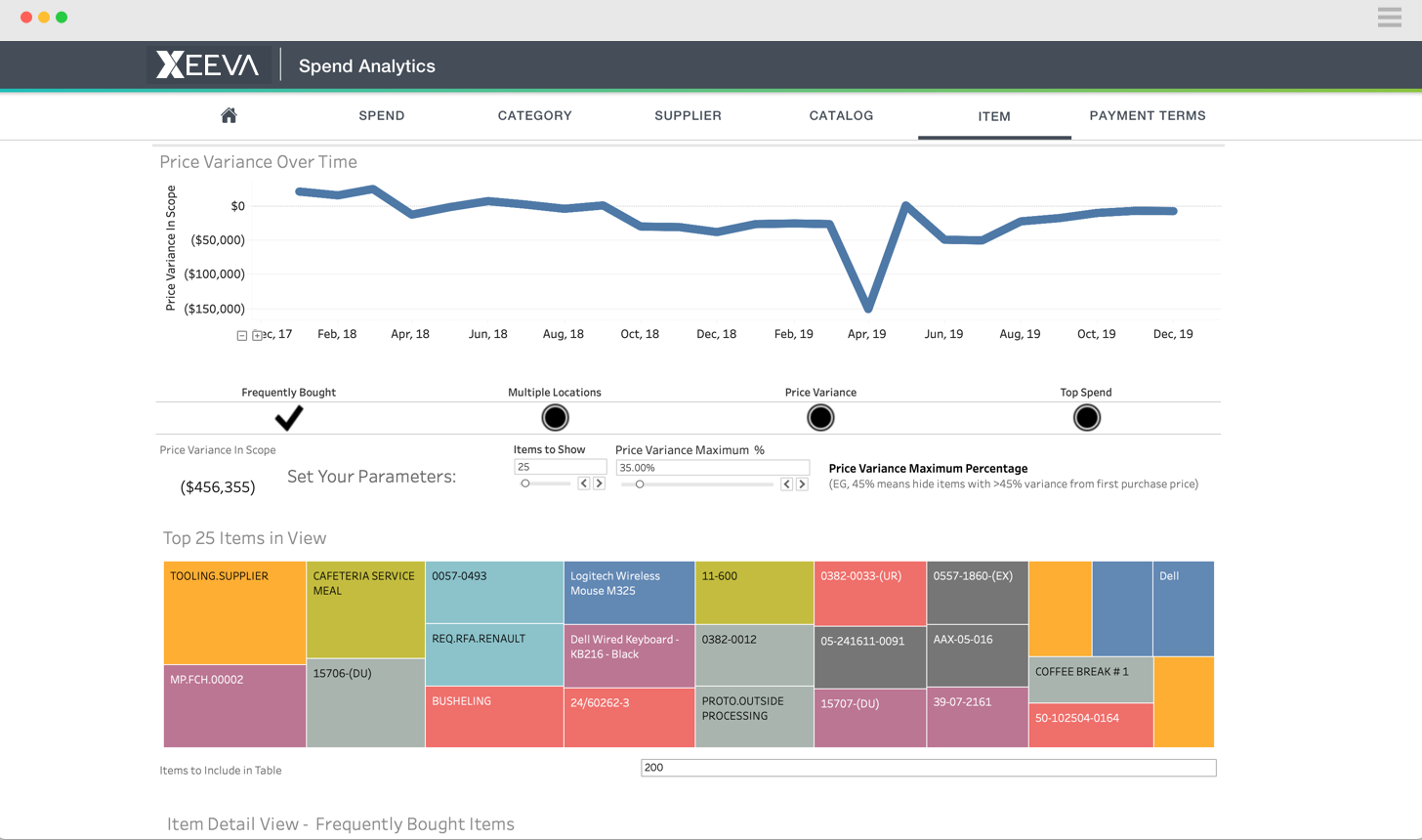 Uncover item-level analytics
Powered by Xeeva Data Enrichment, uncover item-level analytics and insights like never before. Capture spend leakage, purchase price variance, freight savings, early payment discounts, and supplier consolidation across frequently bought items spanning multiple regional and global locations.
---
Get prescriptive actions
Take analytics and insights to the next level by obtaining prescriptive actions with clear next steps. Guide procurement and sourcing teams to immediately execute and achieve realized savings.
Drive savings lifecycle
Translate fragmented and imperfect spend data into fully consolidated and accurate spend visibility by continuously tracking savings projects against savings goals.