---
Optimize procurement, minimize spend
Xeeva Procure-to-Pay is a leading indirect procure-to-pay solution that offers an AI-guided buying process for optimizing and managing complex procurement operations and ensuring best practices.
The product provides real-time visibility into the entire procure-to-pay lifecycle, as well as enterprise-grade controls to help minimize spending and maximize efficiency. Buyers benefit from proactive and guided support across requisition, approval, and purchasing activities.
---
See the complete picture of your
procurement processes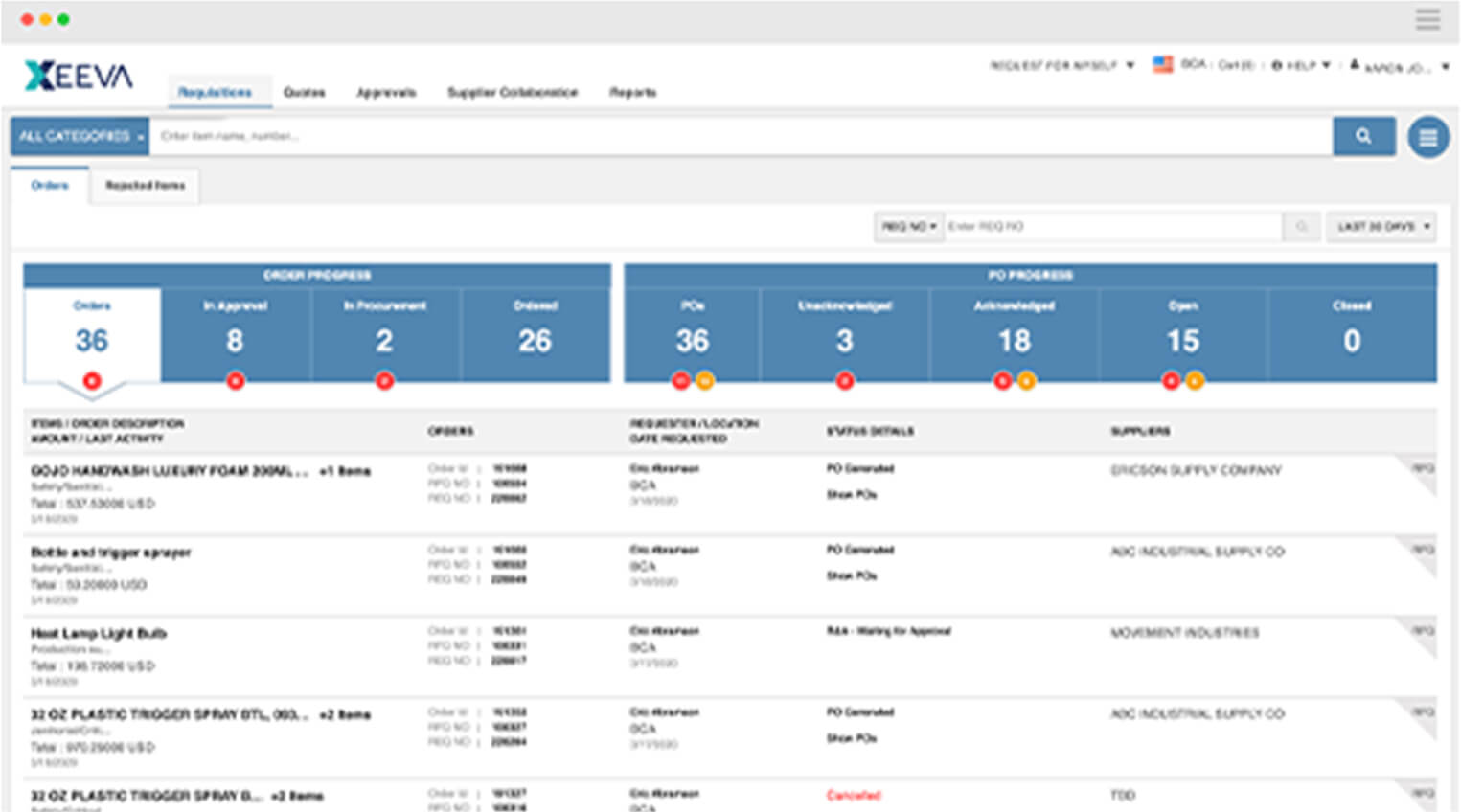 Understand the purchasing lifecycle
Take advantage of real-time visibility into spending and the entire buying process, including spend analytics and the ability to track both approved and pending spend by cost center, project, and general ledger.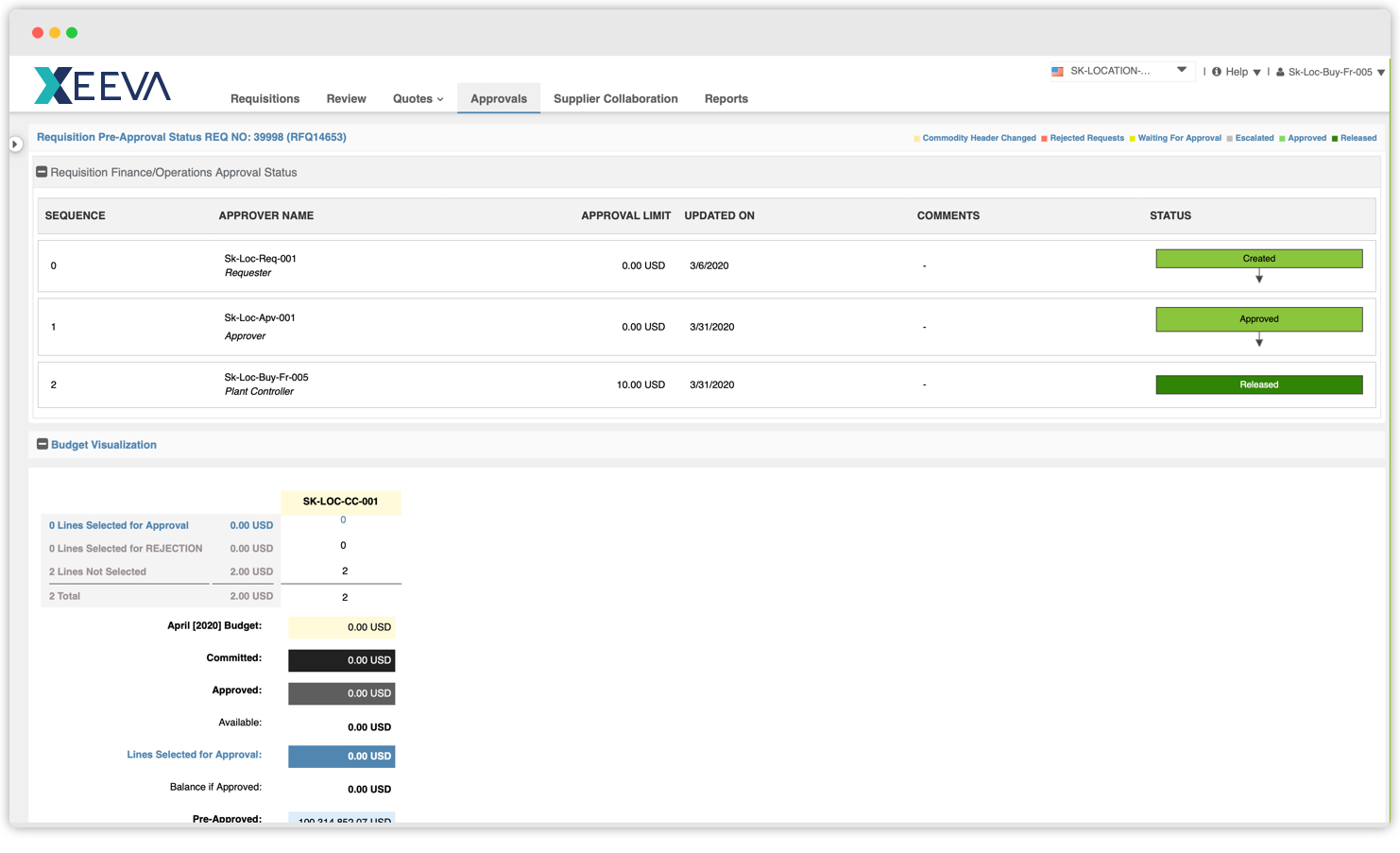 Maintain and ensure compliance
Gain complete control and visibility over all requisition, approval, and purchasing activities through an easy-to-use process that ensures you continuously meet compliance and reporting requirements.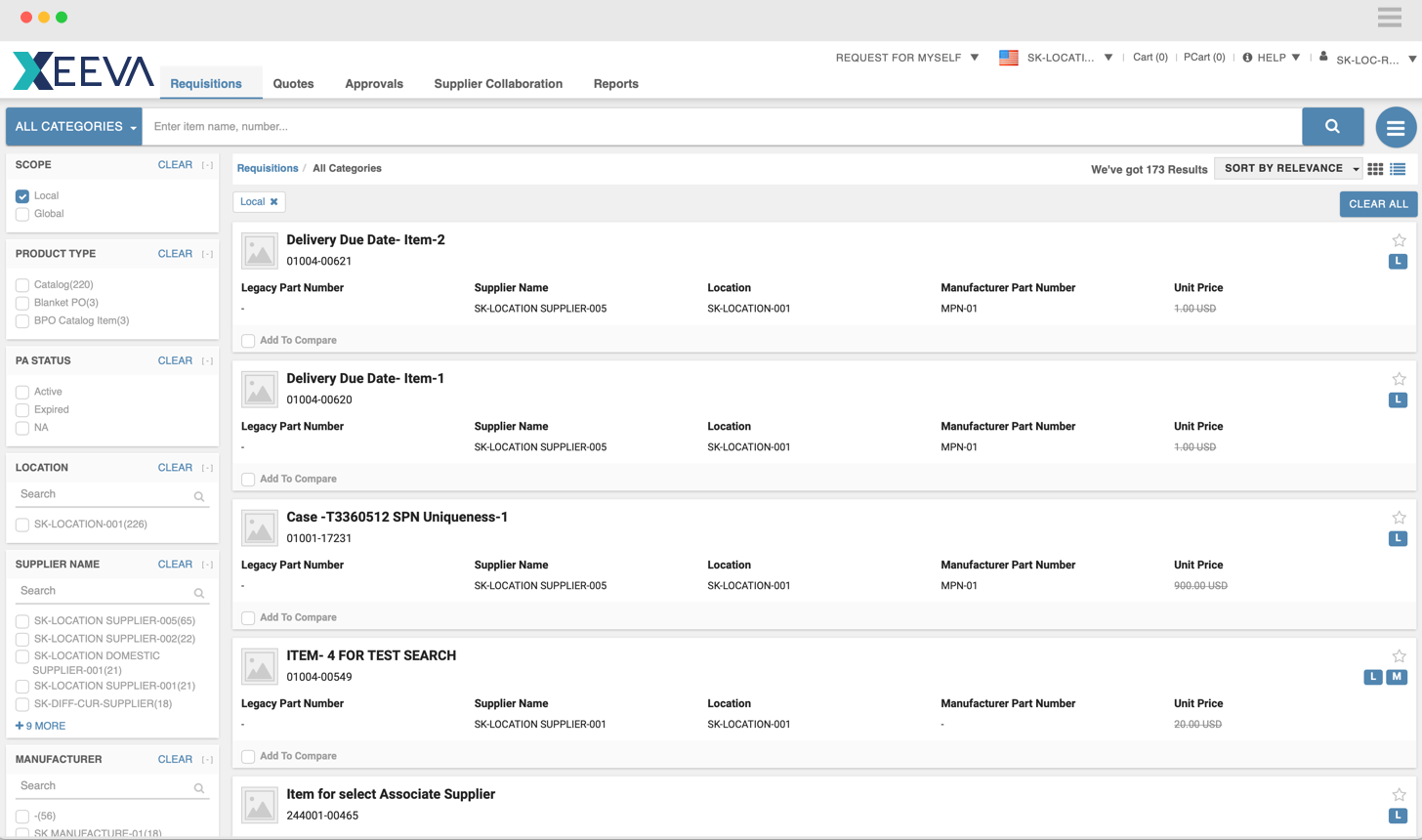 Experience a consumer-like buying process
Simplify purchasing through an easy-to-use dashboard with a consumer-like interface, persona-driven views, and mobile approvals that streamlines requisitions, approvals, and purchases, and gives you the ability to create "favorites" in order to reduce the time and resources required to complete ordering.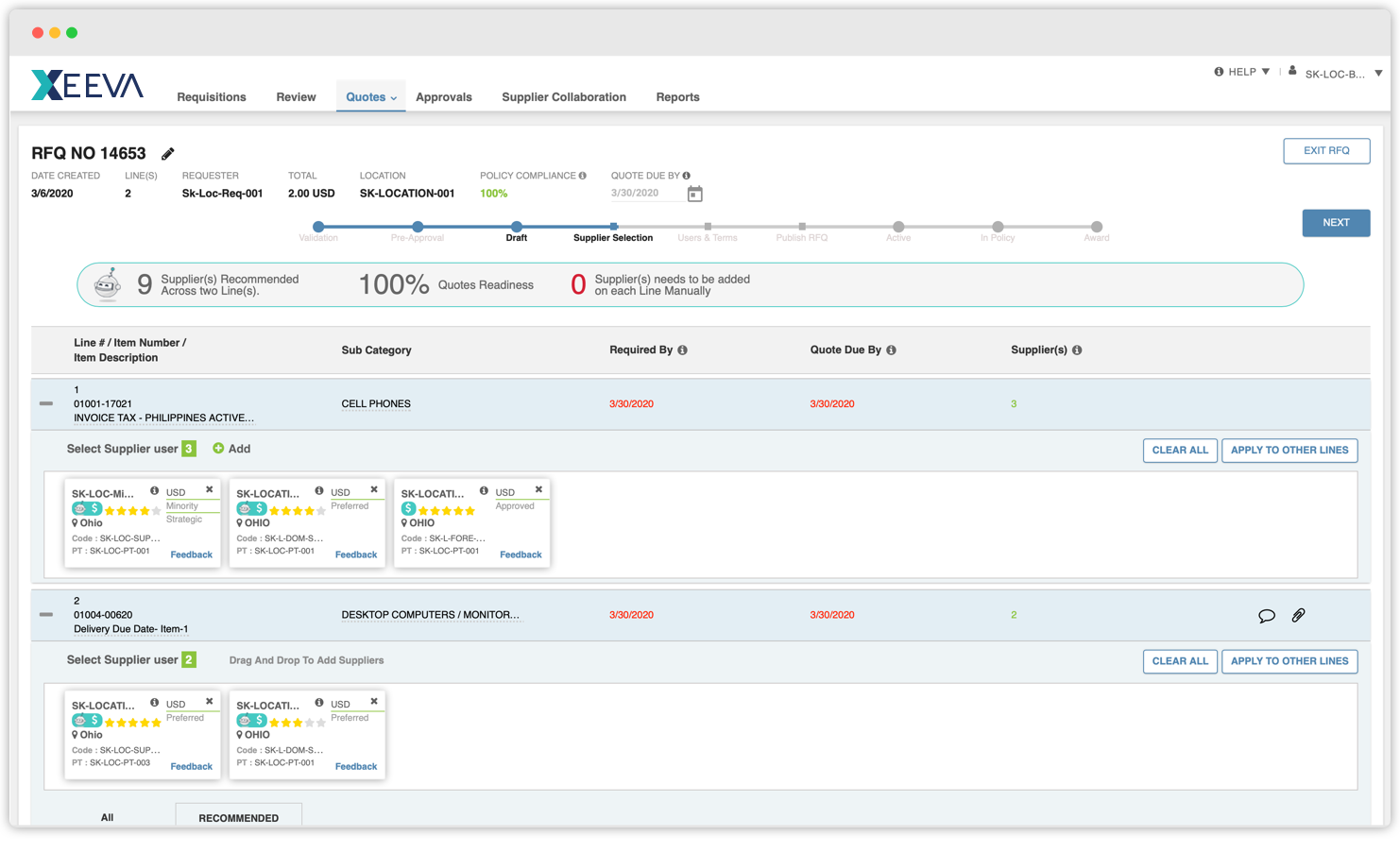 Manage supplier relationships
Easily begin and maintain your supplier relationships for both current and new vendors, leverage preferred pricing and payment terms, and more through Xeeva's Marketplace capabilities.