Meet Xeebot
Part human. Part robot. Entirely awesome.
Xeebot's unique artificial intelligence that's mixed with embedded domain expertise is what powers Xeeva. With Xeebot, the steps involved are reduced and there is less human intervention required to manage your procurement and sourcing effectively. Putting his machine learning technology in place, he learns while he performs to be able to provide you with the ultimate benefit: continued results.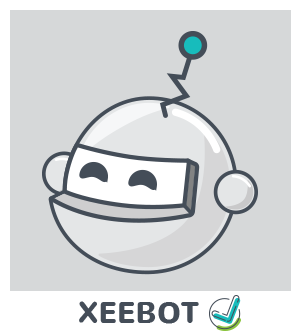 Leading the charge on the future of procurement #NotAChatbot #NeverJoiningSkynet #TeamXeebot
Occupation

Intelligence at Xeeva

Location

Globetrotter, 45+ countries, 18+ languages

Hobbies

Networking, Continuing Education, Generating Massive Savings
How our tech works for you
Xeebot isn't just a tool for your team. He's a coworker, lending a helping hand as he picks suppliers, automates tasks, provides recommendations, and finds you savings. He performs the heavy lifting for you by taking unstructured spend data scattered across various systems and quickly cleanses and categorizes it to deliver you detailed visibility into savings opportunities. He converts your strategic sourcing initiatives into usable catalog items and ensures you get the best deal. Let Xeebot work for you – solving your procurement and sourcing challenges and impacting your bottom line.