Award
Xeeva CEO Nina Vellayan Included on Supply & Demand Chain Executive's First "Women in Supply Chain" Award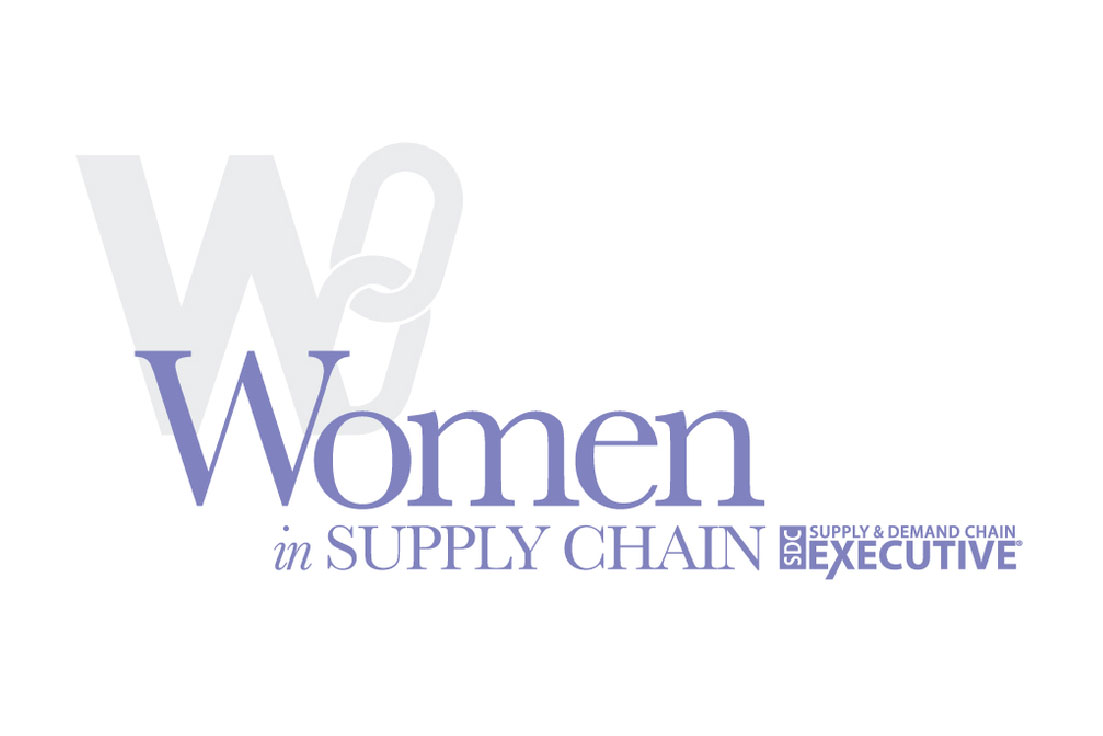 SOUTHFIELD, MI, September 24, 2020 – Xeeva Inc., a global provider of AI-powered spend management software, today announced that Nina Vellayan, its President and CEO, received the "Women in Supply Chain" award from Supply & Demand Chain Executive.
Supply & Demand Chain Executive is a supply chain industry magazine covering the entire global supply chain that focuses on ROI, professional development, and change management. For its 20th anniversary, the magazine introduced a new award, "Women in Supply Chain", that honors female supply chain leaders and executives whose accomplishments, mentorship, and examples have set a foundation for women in all levels of a company's supply chain network.
"We received over 200 entries for this new award, entries that were submitted from a combination of men and women. This proves that our industry needed an award like this, especially in conjunction with Supply & Demand Chain Executive's 20-year anniversary," said Marina Mayer, editor-in-chief of Supply & Demand Chain Executive and Food Logistics.
"According to Gartner's 2020 Women in Supply Chain Survey, 17% of chief supply chain officers are now women – a 6% increase compared to 2019," Mayer continued. "This award resembles females supporting other female leaders; men supporting their female counterparts. It resembles the future. It represents growth, evolution and community. And, that future shows that it's a great time to be a part of the supply chain industry. So, congratulations to these top female leaders. I look forward to seeing what else you do to grow the supply chain industry."
Xeeva's CEO, Nina Vellayan, earned this award for the ways her unique entrepreneurial leadership style has repeatedly shown measurable results due to her effective planning, organizational, and communication skills, as well as her solution-oriented approach to problem-solving. With over 25 years of experience, Vellayan has a successful background with private and public companies, large and small companies, enterprise SaaS, and building high-performance management teams. Since joining Xeeva in February 2020, she has focused on shifting the source-to-pay solution provider's strategy to better align with the needs of its procurement customers and the rapid changes in supply chains as a result of COVID-19.
"I am deeply humbled to receive this award from Supply & Demand Chain Executive. Within an organization, women play an important role in procurement. They are heavily involved with the strategy and typically are on the front-line as requesters or buyers of goods. Women need to continue to explain the importance of supply chain to the C-suite," Vellayan expressed.
Xeeva's data-driven spend management solutions make procurement teams more strategic and help automate the procurement process so organizations can actually execute on the steps it takes to save money. Xeeva provides a full end-to-end spend management platform with its AI technology, the XVA Platform, powering its applications. Vellayan's goal is to automate the entire procurement process from sourcing to payment utilizing AI to accelerate the processing of data from multiple external sources and categorizing it using an industry-based taxonomy to surface savings that can be realized during a sourcing event.
"Although it's my name on the award, it belongs equally to Xeeva's incredible team. I am so grateful for them welcoming me into the Xeeva family and responding to organizational and strategic shifts with such ease and poise," Vellayan added. "Despite all the challenges surrounding COVID-19, Xeeva has continued helping companies around the world that are looking for ways to save to better manage their indirect spend. COVID caused several breakdowns in the supply chain, which led to delays with shipments and production of goods, and increased freight costs – making focusing on automation and having an effective way to manage purchases an even more critical part of a company's broader strategy. With over 25% of a company's budget spent on purchasing indirect goods and services, it's important to have proper visibility to gain actionable insights into savings opportunities."
Since Xeeva's strategic shift, it has unveiled significant enhancements across its indirect spend management solutions and has been recognized by multiple sources, including Spend Matters, both on the 2020 "50 Providers to Watch" list and as a solution leader on the SolutionMaps for spend analytics and e-procurement, and most recently by CIO Applications as one of the "Top 10 Procurement Solutions Providers".
Click here to view the full list of the 2020 "Women in Supply Chain" winners from Supply & Demand Chain Executive.
To learn more about Xeeva and its spend management solutions, click here.
About Supply & Demand Chain Executive
Supply & Demand Chain Executive is the executive's user manual for successful supply and demand chain transformation, utilizing hard-hitting analysis, viewpoints and unbiased case studies to steer executives and supply management professionals through the complicated, yet critical, world of supply and demand chain enablement to gain competitive advantage. Go to www.SDCExec.com.
About Xeeva
Xeeva is the leader in indirect spend management solutions that optimize the entire procurement process. From delivering unparalleled data quality and completeness to intelligent guided buying for managing complex procurement operations, take advantage of Xeeva's unique combination of AI-powered technology, industry insights, and domain expertise to maximize your procurement efficiency and savings. Xeeva transforms indirect spend management with best practices around spend analytics, data enrichment, sourcing, and procure-to-pay solutions that drive better, more strategic decision-making and deliver real financial impact to the enterprise. For more information, visit www.xeeva.com.
Contact
Marissa Bialick, Marketing Manager
Xeeva, Inc.
marissa.bialick@xeeva.com
248-565-0471
###