Announcements
Xeeva recognized as a solution leader by Spend Matters – understanding why it matters and what's unique?
Spend Matters SolutionMap, an extensive independent benchmark of procurement technology providers has been published multiple times for the last several years. Procurement professionals have been using these SolutionMaps to track market development and disruptors, assess provider capabilities based on their needs, and identify their best-fit provider shortlist.
So how did Xeeva fare on the 2020 spring release?
On the latest Spend Matters SolutionMap release, Xeeva was ranked as a solution leader in both the Spend & Procurement Analytics and E-Procurement categories. This is exciting news as this is our first time participating in a Spend Matters SolutionMap – and we have been featured as one of the newest entrants. We are thrilled to be recognized!
Spend & Procurement Analytics
For the Spend Analytics SolutionMap, we were ranked in all five buying personas – nimble, deep, configurator, turn-key, and CIO-friendly. This can be attributed to our AI-powered XVA Platform that enables our users to gain real-time and actionable insights with line-level granularity from their procurement spend data. Our Spend Analytics technology processes millions of records and a vast amount of supplier purchasing to rapidly classify data in a matter of hours to uncover ways to cut costs, consolidate parts, and better leverage suppliers.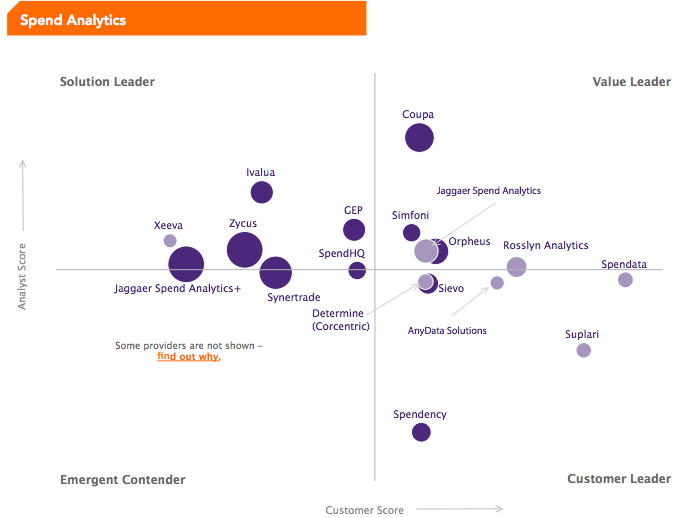 E-Procurement
For the E-Procurement SolutionMap, we were named a solution leader specifically for the nimble persona. This means that our procure-to-pay solution is ideal for enterprise organizations that are results-focused, have limited involvement from their IT departments, and are often decentralized, growing rapidly or organizations that have small-to-mid-sized purchasing spend. If you're looking for speed to value, affordable pricing, consumer-like user experience and flexibility, Spend Matters recommends that you consider us to optimize and manage your complex procurement operations. Our e-procurement solution is uniquely positioned to help you minimize spend and maximize efficiency with proactive and guided buying support across requisitions, approvals, spot buys, and purchasing activities.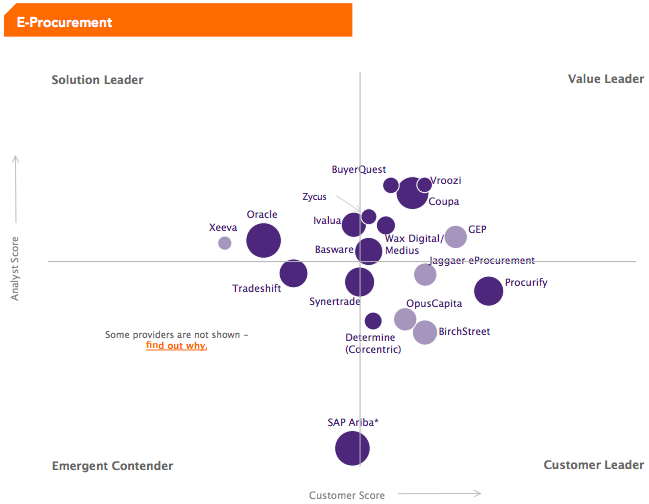 "Being included on Spend Matters SolutionMap validates our ability to provide organizations with greater savings through data-driven spend management," says Vikas Shah, SVP Business Development, Product and Growth at Xeeva. "We are proud of our team for helping us reach this accomplishment. We're also thankful to Spend Matters and their analyst team for taking the time to review our software and including us in these two categories."
To view the reports by RFI category and buying persona of any of the Spend Matters SolutionMaps, click here.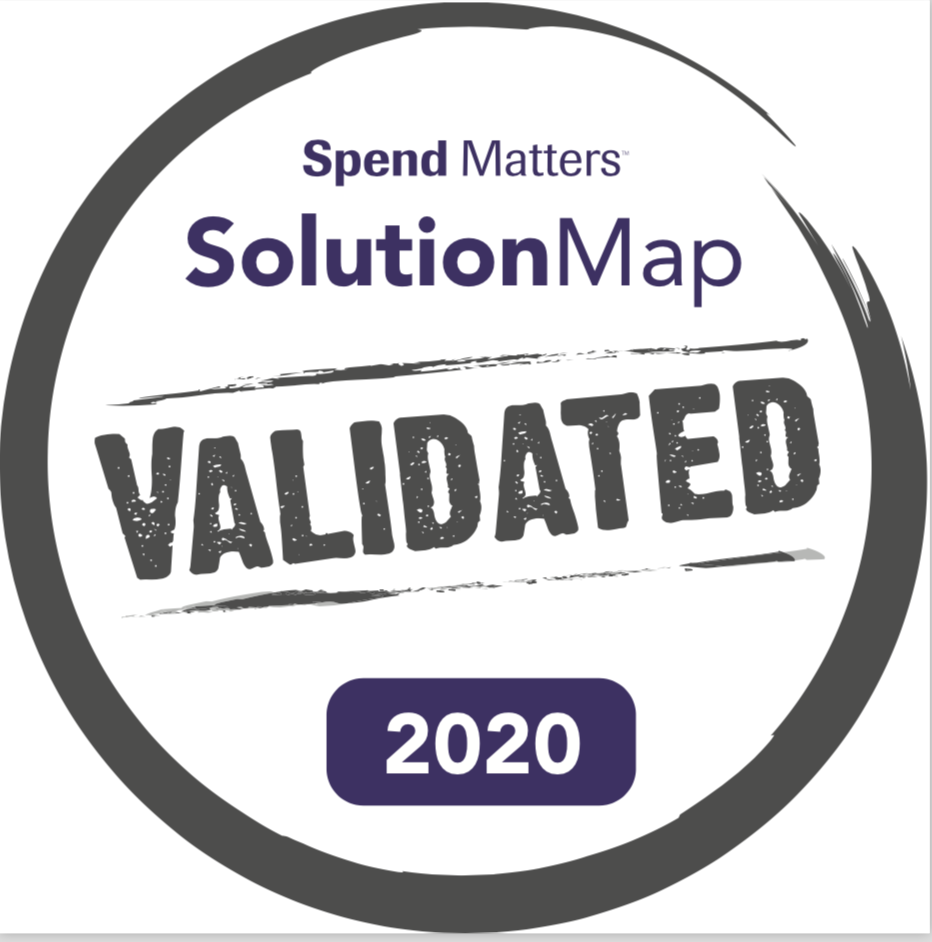 According to Spend Matters Founder, Jason Busch, "SolutionMap is the great equalizer between buyers and sellers of procurement technology solutions. It is the only benchmarking methodology that is fully transparent, considers equal parts technology analyst and customer scoring (individually and separately), and allows business users to create a one-to-one map based on their requirements to what technology vendors can provide based on demonstrated, generally available capability."
By separating real-life user experience feedback from the rankings on technical capabilities done by Spend Matters' analysts, it allows users to make a clear distinction on how a procurement technology vendor is perceived through different lenses.
If you want to learn more about Xeeva's spend analytics and e-procurement solutions and how they can help your organization find savings, contact us today to set up a demo.