Marketplace keeps getting better.  The below highlights on our Xeeva Supplier Marketplace platform prove that only highly vetted and recognized suppliers make our Xeeva platform a go-to Marketplace across Industries globally.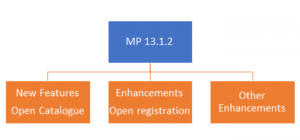 Key 
New Feature
 of the release:
Open Catalog is here! The latest feature of Marketplace gives suppliers the added Search and Filter functionality to their dashboard. Suppliers now will also have the option to review and publish their catalog with items and images as well.
Additional Enhancement features of Open Registration functionality includes:
Requirement of DUNS number during registration, for all suppliers located in the United States, Canada, and United Kingdom which will be validated by Marketplace. Without a valid DUNS being provided, a supplier will not be able to register.
Also, a valid and current Tax Registration Number is now required for marketplace registration 
For suppliers outside of the US, Canada, and the UK, DUNS is not required but Tax registration number is REQUIRED FOR ALL SUPPLIERS.
Other significant enhancements included in the latest release of Xeeva Marketplace:
Enhanced Event Dashboard – Suppliers will have the option to see the count of RFXs and Auctions published by a Xeeva Sourcing customer and will be able to respond to sourcing events directly from their Dashboard and/or the RFX/Auction Module with some specific criteria in place.
Suppliers will be able to add/edit the NAICS Taxonomy codes under their business profiles.
Also, suppliers can now mark freight charges as part of their RFQ in Spot Buy.
To learn more about the new features and enhancements, request a demo!
with one of our experts today!
Compiled by:  
Pallavika Barthakur
Senior Marketing Specialist, Xeeva Inc.