1. New: Buyer Assistant
Applies to
Configurability
Spot Buy workflow
Buyer experience if Buyer Assistant is Licensed and Enabled
N/A: Changes experience and UI if Buyer Assistant is enabled
Buyer Assistant can be selectively enabled by Location
The Buyer Assistant module provides an intelligent, learning-driven capability to automatically drive Spot Buy execution by generating supplier inclusion and award decision recommendations.
A demonstration is recommended to understand Buyer Assistant capability and operation
Buyer Assistant can operate in either a Co-pilot or Auto-pilot mode:
1.1 Auto-pilot mode:
The Buyer Assistant automatically organizes a Spot Buy for publishing, includes the relevant t number of recommended suppliers (based on policy rules) so that Buyers; can publish the Spot Buy in one click (or quickly revise and adjust the recommendations made)
Similarly for Award, the Buyer Assistant preselects the recommended awardee per Spot Buy line which the Buyer can accept as a whole in one click or make any overrides needed. Award recommendations are made on a number of factors which can be configured.
1.2 Co-Pilot mode:
In this mode, the Buyer Assistant provides recommendations from which the Buyer can actively choose or select – the Buyer Assistant does not automatically include the recommendations into the Spot Buy but presents them into the Buyer's view at the appropriate step.
2. Buyer Journey Renovation
Applies to
Configurability
Spot Buy workflow
Buyer user experience and UI during Validation, Draft, Award steps
N/A: Changes experience and UI for all Buyers
The Spot Buy user journey for Buyers (Validation to Award) has been substantially enhanced to provide a more contemporary look and feel with drag-and-drop features, improved interactivity and a more intuitive and efficient operation.
The revised user experience improves operation through the Spot Buy process and seamlessly incorporates the (optional) Buyer Assistant if enabled.
A demonstration is recommended to understand the revised experience and facilitate user adoption.
3. New: CC-GL Based Budget
Applies to
Configurability
Budget Management process, if enabled
Requester cost-center selection
Approver approval views
Associated reports
Optional by Location/Default: OFF
With this release, system has been enabled to set-up the budget based on Cost Center-General Ledger (CC-GL) combination, extending the current Cost-Center budgeting model and providing for monthly budget set-up and over-budget restrictions at check-out and approval.
Budget changes also extend the capability to restrict cart checkout and requisition approval on CC-GL combinations.
Budget visualization is also responsive to show categorization based on CC-GL combination.
4. New: GST support for India
Applies to
Configurability
Invoicing module (if Licensed & Enabled)
MARKETPLACE: Supplier Invoicing
AP User for Proxy invoicing and Invoicing review/approval
Associated reports
Optional by Location/Default: OFF
Goods and Services Tax (GST) is an indirect tax levied on the supply of goods and services. This law has replaced many indirect tax laws that previously existed in India. This act came into effect on 1st July 2017.
Under the GST regime, the tax is levied at every point of sale. In the case of intra-state sales, Central GST and State GST are charged. Inter-state sales are chargeable to Integrated GST.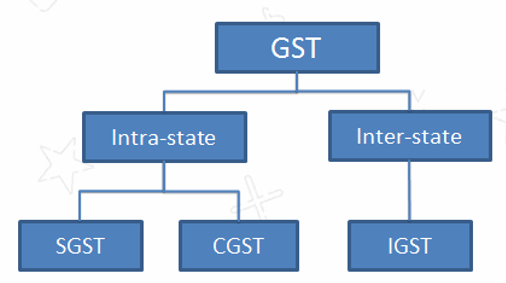 Specific configuration options exist to setup and manage GST use, and applicable tax rate behavior.
5. New: Continuous Improvement module
Applies to
Configurability (Back Office)
CI Workflow (if Licensed & Enabled)
MARKETPLACE: Supplier CI Submission, if enabled for that Supplier
PROCUREMENT: No Impact
SOURCING, VISIBILITY: If Licensed
Optional by Location/Supplier,
Default: OFF
Customers often expect their key suppliers to generate continuous improvement savings or value improvement suggestions as part of the ongoing business and contractual relationship.
The optional Continuous Improvement (CI) module provides a mechanism for (selected) key suppliers to submit CI savings proposals via Marketplace and for the responsible Buyer to review such proposals. If appropriate, these Buyer can forward the proposal internally for stakeholder and management approval. On Approval, the actual realized CI savings are aggregated and tracked in the CI Tracker to be used for example, in quarterly business reviews with the supplier.
In this release, the CI workflow accommodates the following types of CI proposals:
Material Substitution
OEM part Conversion
Repair
Warranty
Inventory Buyback
Inventory Reduction
6. Other Enhancements
6.1 New: Warranty field on RFQ response
Applies to
Configurability
Spot Buy / RFQ process, if feature enabled
Buyer RFQ DRAFT and AWARD UI
MARKETPLACE: Supplier RFQ response
Optional by Location/Default: OFF
Fields do not appear if OFF
Suppliers can now provide "Warranty" information while responding to an RFQ line item. This helps buyers to make informed decisions while making decisions to award a line item.
Buyers will also be able to provide warranty details while responding on behalf of a supplier.
6.2 Order Receipt Format for Inventory Items' Disbursement
Applies to
Configurability
Inventory Module, if Licensed & Enabled
Crib Operator use of (optional) Print Receipt feature
N/A: Changes existing Order Receipt
With this change, Order Receipt Format for Inventory Items' disbursement has been upgraded to include header summary and other relevant details like:
Location
Crib
No. of items
Total Qty
Crib Attendant etc.
7. Support & Additional Information
Please contact Xeeva for details of supported languages, browsers and mobile application platforms for this release. More detailed solution release functionality information is also available.