Implementation
Rapid Launch and Deployment to Accelerate Speed to Results
Our procurement software implementation specialists are seasoned procurement and technology professionals. As required by your business needs, we provide a team of specialists for specific integration requirements, procurement challenges, change management and industry expertise that assist with any configuration or business process questions.
Onsite teams are supported by Xeeva offshore resource. This ensures resources scale on your project at a lower cost and with 24 x 7 availability – accelerating speed to implementation.
Methodology
We follow a three stage process to implement our solutions: 1) inception – where we scope the project and complete detailed project planning, 2) elaboration – where configuration and the required integration takes place and 3) deployment – where we launch and release the solution to your enterprise.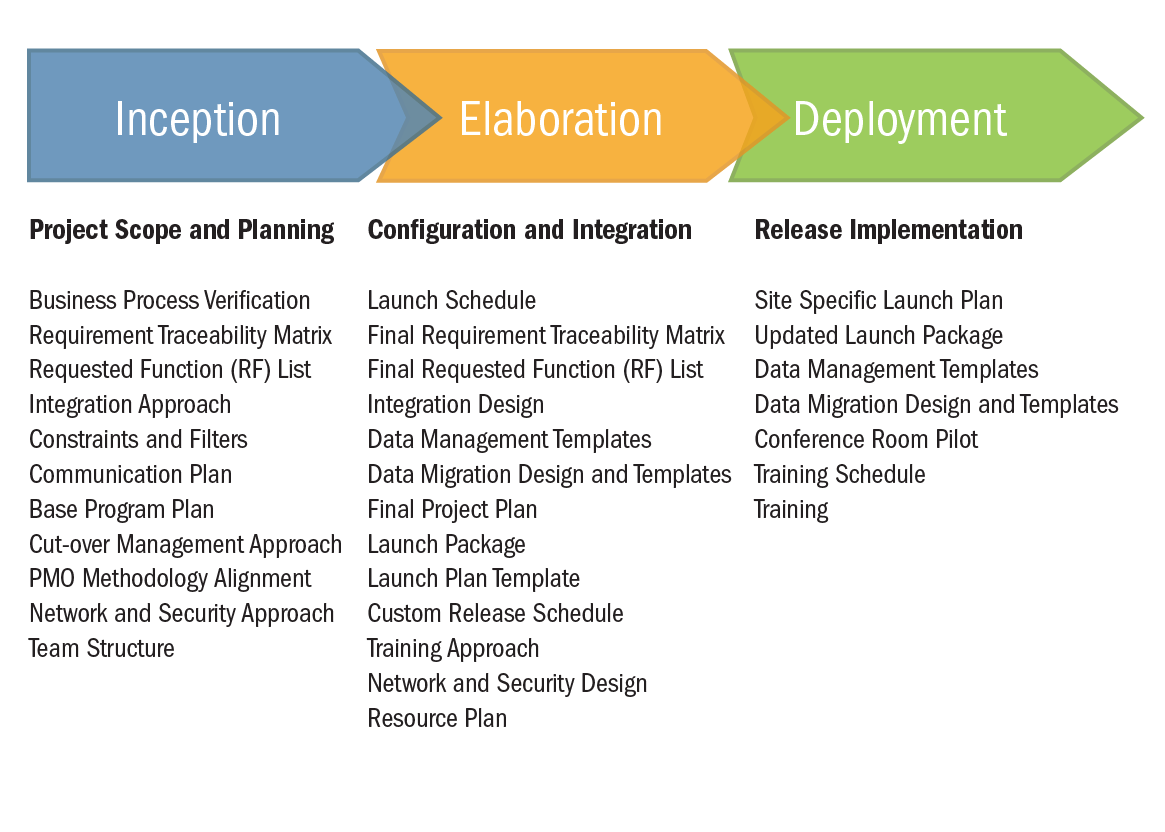 As part of the inception process we work directly with your team to ensure there is a clear and crisp understanding of roles and responsibilities, expected outcomes and amount of time required to support go-live of the project. Throughout the elaboration and deployment phases we use a rigorous process accompanied by tools and templates to ensure every aspect of the deployment is considered. Our training is designed to maximize system usage and accelerate value realization for your enterprise.
We have a keen understanding that in many instances it's not possible to have dedicated client staff as part of the go-live team and that participants in a roll-out have day jobs too. We work with you to mitigate the amount of time required by your team while still working to the agreed upon delivery dates.
Typical Roles & Responsibilities