Press Release
Xeeva Raises Over $40 Million in Funding to Promote AI Becoming the Future of Procurement
Source-to-settle software provider will use the funds to fuel growth and innovation
MADISON HEIGHTS, MI, April 12, 2018 – Xeeva, Inc. ("Xeeva" or the "Company"), a global provider of intelligent procurement and sourcing software, announced today an investment of more than $40 million led by PeakEquity Partners I, L.P.
"It's an exciting time to be at Xeeva! We've come a long way," said Dilip Dubey, CEO and Founder of Xeeva. "This investment is both a testament to our team members and all the hard work it's taken to get the company to where it is today, as well as a confirmation of our bright future ahead. This is an amazing milestone for us! I truly look forward to everything the next chapter has to offer."
Since its inception in 2014, Xeeva has remained focused on providing sustainable results and massive savings to its customers through its procurement and sourcing software. It does this with the help of the patented artificial intelligence that powers its full suite software. With solution offerings for visibility, sourcing, procurement, and supplier results, the software simplifies the source-to-settle process. It assists its users by cleansing and categorizing spend data, automating buying tasks, picking the best supplier, and identifying opportunities to save.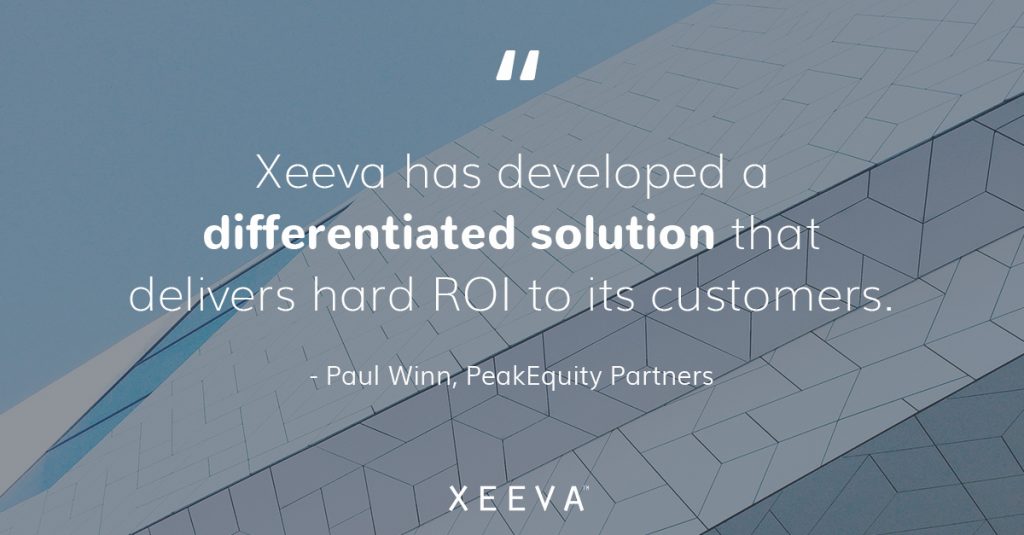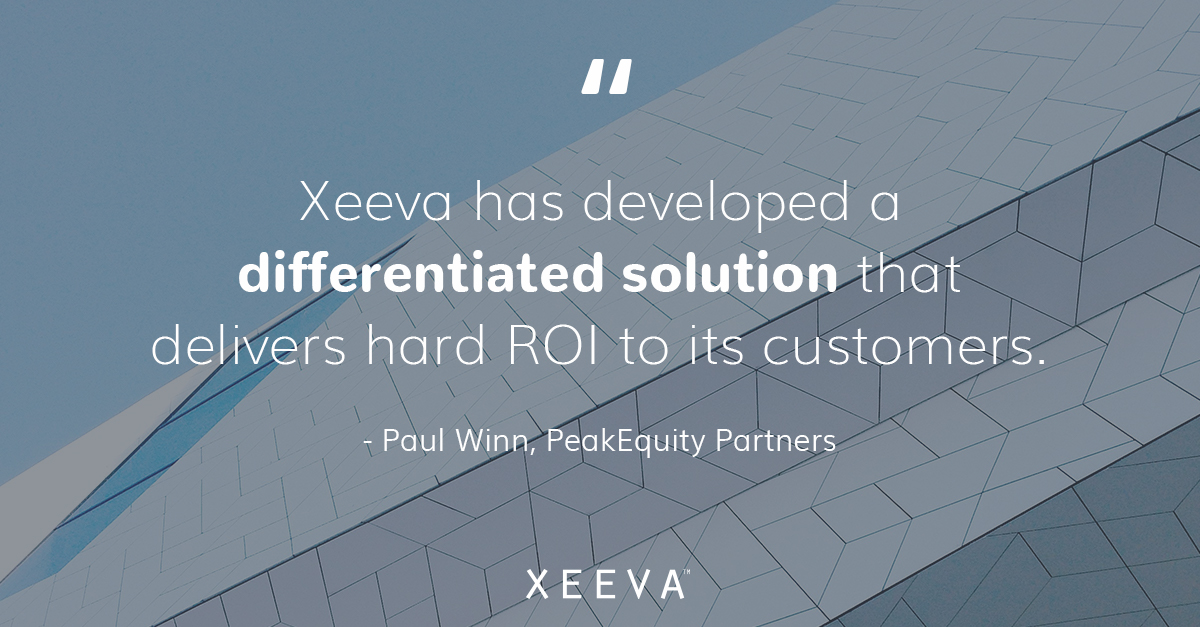 This funding comes at a key time to accelerate Xeeva's growth and open new doors for the company. It amplifies their ability to disrupt how organizations manage spend. Xeeva is excited to partner with a firm that is equally as passionate about changing the future of procurement.
"Xeeva has developed a differentiated solution that delivers hard ROI to its customers through quick spend visibility and real savings to the bottom line," said Paul Winn, Co-Founder and Partner of PeakEquity Partners. "This investment will enable the Company to accelerate their growth in the attractive e-procurement market."
Justin Reger, Principal of PeakEquity Partners, added "Our key investment focus is to partner with management teams who have developed products with sustainable differentiation in growing markets and we believe the Xeeva team has established an attractive competitive position that our investment and operating network can accelerate. Xeeva is led by an experienced and visionary Founder and CEO whom we are excited to support in the Company's next stage of growth."
Xeeva plans to utilize the significant funds raised to grow their company in multiple areas, including further enhancing their product suite, accelerating sales and marketing efforts, and elevating the Xeeva brand to new levels.
"Partnering with PeakEquity Partners will help us on the journey to achieve our goals," stated Xeeva CEO, Dilip. "I am enthusiastic and motivated about working with them as I believe they offer experience that will be greatly valuable. Their market-tested combination of strategic, operational, and financial background in scaling software companies, along with their best practices programs and operating executive network, will be useful as we continue to build Xeeva."
To learn more about Xeeva and their employment opportunities, visit their careers page here.
About PeakEquity Partners
PeakEquity Partners (www.peakequity.com) is a private equity firm focused on investments in Enterprise Software and Solutions companies. The principals of PeakEquity Partners have extensive experience as investors and operating executives in multiple market sectors. The firm invests in businesses that have large addressable markets, market-tested technology, products and offerings, and demonstrated traction with a meaningful base of reference-able customers. The firm leverages and provides access to extensive operating resources to provide companies an edge in capturing market segment leadership and achieving revenue growth and margin objectives.
About Xeeva
Founded in 2014, Xeeva is a global provider of intelligent cloud-based procurement software and financial solutions for indirect spend and MRO. Used in over 45 countries and available in 18 languages, their software suite automates the source-to-pay process with open communication for e-invoicing, procurement, and sourcing. Xeeva's innovative and patented technology is driven by advanced artificial intelligence and simplifies the procure-to-pay process with a focus on driving results – leading to increased productivity, improved compliance and control, and a sustainable bottom line impact. For more information, visit www.xeeva.com.
Contact
Marissa Bialick, Marketing Manager
Xeeva, Inc.
marissa.bialick@xeeva.com
248-565-0471
###