Award
Ardent Partners Selects Xeeva as an "Innovative Solution of the Year" Finalist at Its CPO Honors 2020 Awards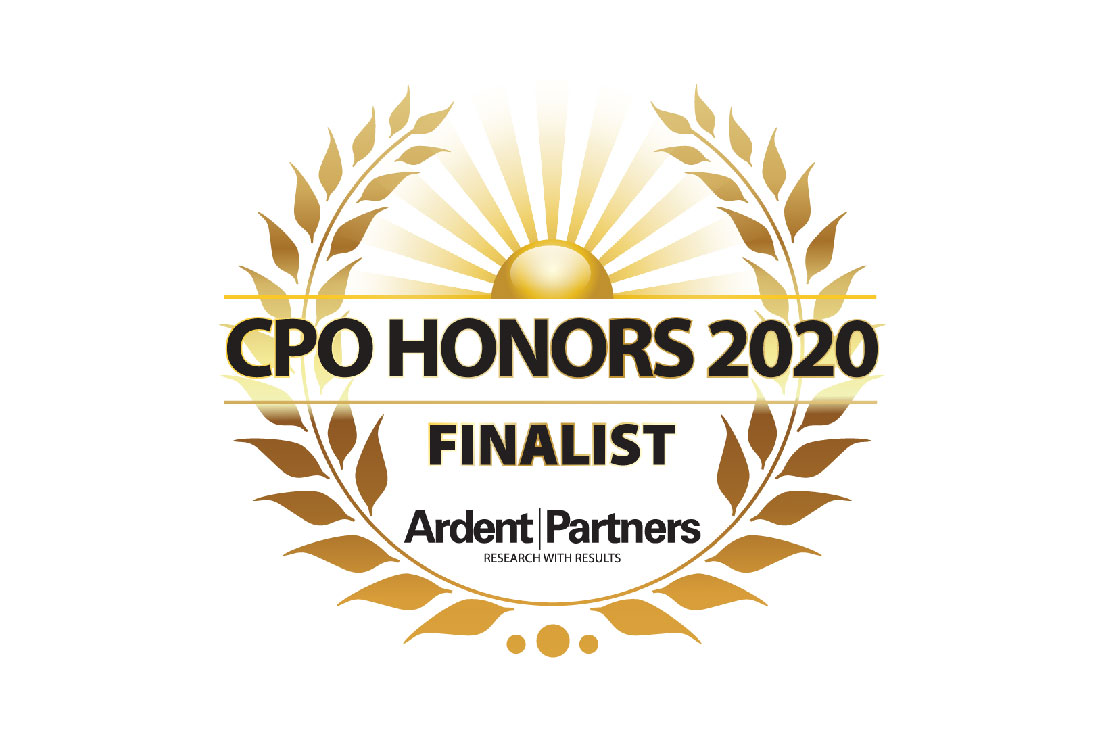 SOUTHFIELD, MI, November 18, 2020 – Xeeva, Inc., a global provider of indirect spend management solutions, today announced that it was selected as a finalist in the CPO Honors 2020 award for "Innovative Solution of the Year."
Coordinated by Ardent Partners, a supply management research and advisory firm, the CPO Honors awards were established in 2016 to celebrate the procurement industry and recognize excellence in the field. At the annual ceremony, Ardent Partners presents awards to a variety of high achievers, including CPOs, procurement leaders, and procurement solution providers. The "Innovative Solution of the Year" award is presented to the solution provider that most significantly impacted the market with its innovative solutions.
Xeeva was chosen as a finalist by Ardent Partners among four other solution providers. The nominating committee selected Xeeva because of its notable and worthy achievements in helping organizations manage indirect spend better and its innovative approach to disrupting procurement with its patented AI.
Given the challenges engrained in indirect spend, Xeeva successfully identified gaps in the market and pain points that procurement professionals are facing. Today, Xeeva provides a data-driven software suite that helps businesses realize value through digital transformation. It is transforming the procurement space through a combination of AI-powered technology, industry insights, and spend domain expertise. From spend analytics to sourcing to procurement, Xeeva's technology drives cost savings, visibility, and efficiency gains throughout the procurement process.
"We know the competition was tough, so making it to the finals is truly an honor," said Nina Vellayan, President & CEO of Xeeva. "This award validates the hard work and innovative strategies our team has brought to life, and we look forward to continuing on our journey to help businesses improve their procurement processes and uncover actionable insights from their spend data."
In addition to being a finalist for the CPO Honors 2020 awards, the procurement and sourcing software provider was also recently recognized as one of the "50 Fastest Growing Companies" by Silicon Review and the "Top 10 Procurement Solutions Providers" by CIO Applications, as well as included on Spend Matters' "50 Providers to Watch" list earlier this year.
To learn more about Xeeva and its innovative spend management solutions, click here.
About Ardent Partners
Ardent Partners is a research and advisory firm focused on defining and advancing the strategies, processes, and technologies that drive Best-in-Class performance for procurement and finance departments within the enterprise. Since 2010, Ardent Partners has actively covered the procurement, FinTech, and workforce solutions marketplace and produced research to help business decision-makers understand the technology landscape and select the best-fit solutions for their needs.
About Xeeva
Xeeva is the leader in indirect spend management solutions that optimize the entire procurement process. From delivering unparalleled data quality and completeness to intelligent guided buying for managing complex procurement operations, take advantage of Xeeva's unique combination of AI-powered technology, industry insights, and domain expertise to maximize your procurement efficiency and savings. Xeeva transforms indirect spend management with best practices around spend analytics, data enrichment, sourcing, and procure-to-pay solutions that drive better, more strategic decision-making and deliver real financial impact to the enterprise. For more information, visit www.xeeva.com.
Contact
Marissa Bialick, Marketing Manager
Xeeva, Inc.
marissa.bialick@xeeva.com
###