Blog
TA Industrial + Xeeva Marketplace – How Public Catalogs Benefit Our Partner Suppliers and Customers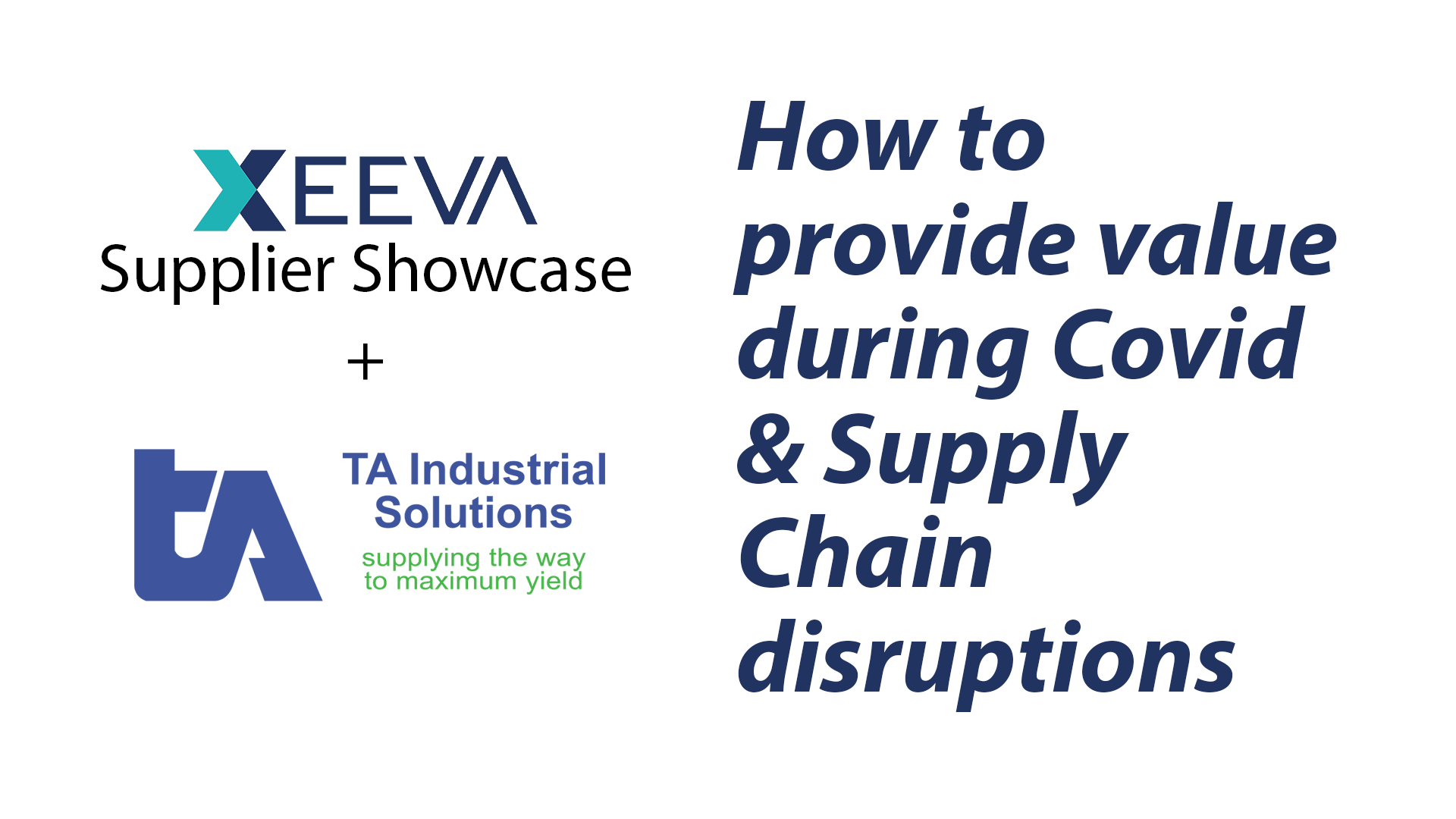 This week on supplier showcase we had Quinn Phelps, Supplier Partnerships and Success Manager for Xeeva Marketplace, interview one of our preferred suppliers, Peter Koury from TA Industrial.   
TA Industrial is a member of Xeeva's Supplier Marketplace and has proven they can provide high-quality products on a consistent basis for Xeeva customers. They specialize in Production Finishers, Metal Fabricators, Abrasives, and more and can provide them at a low operational cost. They take an individualized approach to make sure they provide maximum value for each customer. 
To learn more about TA Industrial, watch the Full Presentation here.  
Timecodes for Supplier Showcase Episode 2 so you can quickly find what you need:  
0:10 – Introduction to Peter Koury, President of TA Industrial 
1:45 – What does TA Industrial do? 
8:49 – TA Industrial Supplier Partners 
12:15 – What products and services TA Industrial provides that are the most popular with customers. Which products are most popular amongst Xeeva customers? 
13:20 – In these unprecedented times, Covid has affected everyone's business. How has TA Industrial adjusted in these times to continue to provide value to your customers?   
16:40 – How a consultative approach helps provide value to your customers?  
19:30 – You are currently uploading your catalogs to Xeeva Marketplace, so they can be visible to our customers in Xeeva's Procure-To-Pay system. What should customers know about the products you are uploading and why should they buy them?  
22:00 – What TA industrial wants to tell our customers?  
About Xeeva – Xeeva is the leader in indirect spend management solutions that optimize the entire procurement process. With Xeeva's data-driven spend management solutions, you can simplify, consolidate, manage, control, and conduct all spend-related activities in one place. Our end-to-end integrated cloud-based platform drives cost savings, performs data enrichment, increases visibility into spend, and adds efficiency gains throughout the procurement process. For more information, visit www.xeeva.com
About TA Industrial – Since 1951, TA Industrial Solutions has provided services and products designed to help customers increase manufacturing production capacity and profits. What began as a desire to improve the grinding process with abrasive belts has over time grown into a broader commitment and dedication. We remain dedicated to improving your processes and providing the best products. We help our customers maximize first-time yield at the lowest operational cost in the industry.