Blog
Celebrate wins and learn from losses – Uli Muench's Mantra for Success- Xeeva Spotlight Ep1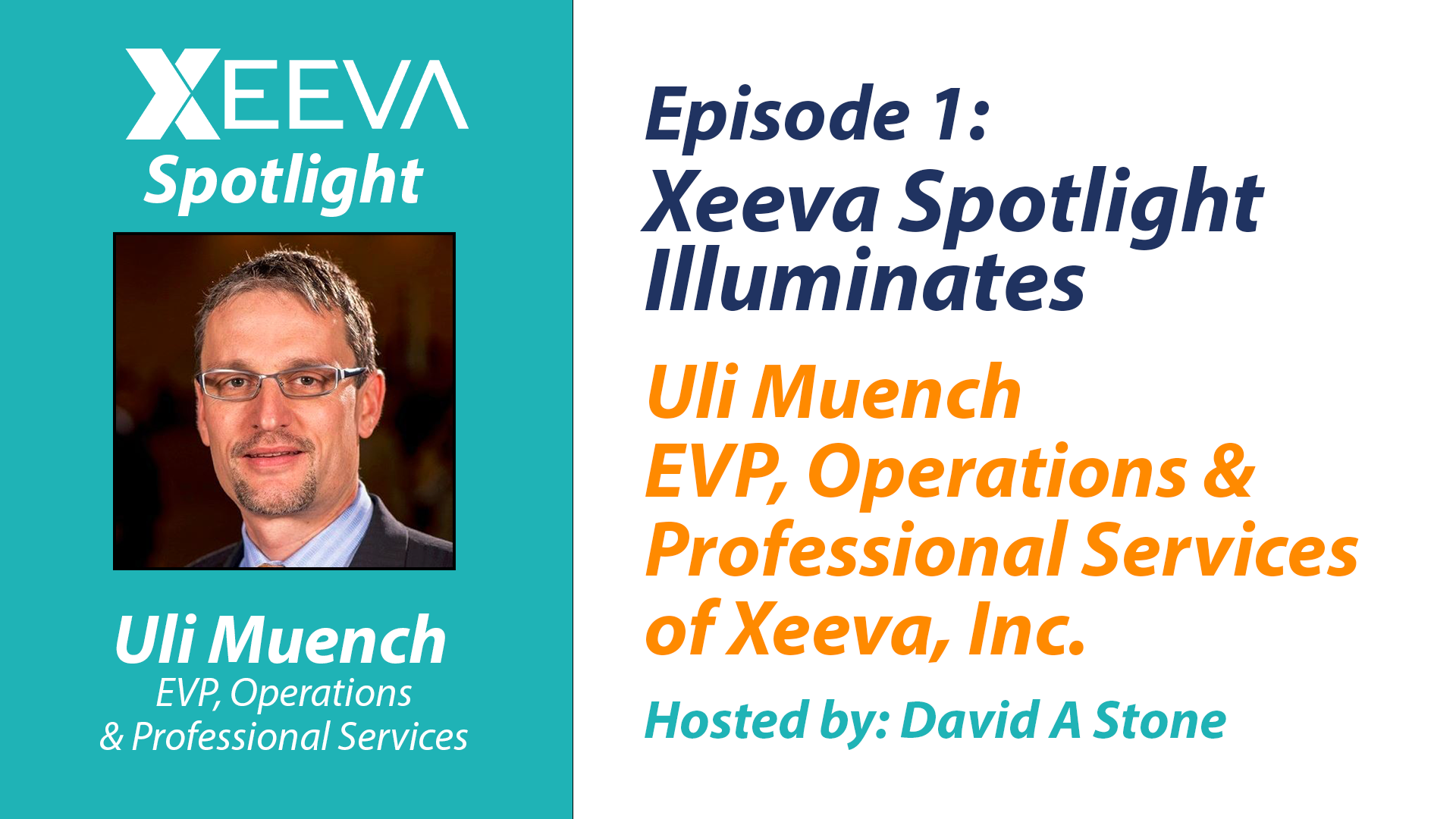 Welcome to the very first episode of Xeeva Spotlight where we feature the people who power Xeeva.    
In today's Xeeva spotlight episode, we interview Uli Muench, Executive VP of Operations and Professional Services at Xeeva. We reminisce about his corporate journey from large-scale companies like SAP to a startup like Xeeva. In this featured interview, David A. Stone and Uli Muench discuss the benefits of working for a start-up like Xeeva, what differentiates Xeeva from its competitors, issues faced by procurement organizations today, and Uli's love for cycling.   
Tune in to today's episode and learn how you can celebrate wins and learn from losses.     
Watch the full episode here.
Timestamps for easy navigation   
2:10 – Talk to us about your corporate journey and how it has brought you to Xeeva?   
6:34 - What makes Xeeva a great company to work for?   
9:40 - What differentiates Xeeva from its competitors?  
13:50 – How do you keep your team motivated and facilitate cross-team functionality in this new normal of remote work?     
16:40 - What are some things outside of work that has motivated you to achieve the amount of success that you have experienced over your career?     
27:30 – Do you have any tips you can give to procurement professionals to help them succeed?      
33:37 – What advice would you give to new recruits entering the procurement space.
35:50 – What do customers like about our product? How do we help solve their problems and create savings?   
40:10 – What do you enjoy the most about cycling? What has cycling taught you about yourself? 
About Uli Muench – EVP, Operations and Professional Services 
Uli Muench serves as Executive Vice President, Operations and Professional Services at Xeeva. Over the past two decades, Uli has held leadership positions at various consulting and technology companies in Europe, North America, and Asia. He has an extensive record of advising clients on their technology and business transformation initiatives. Uli holds an MBA from Saint Joseph's University in Philadelphia and an M.S. in Engineering Management from the Mannheim University of Applied Sciences in Mannheim, Germany. He is an avid cyclist and runner. He lives in the greater Philadelphia region. 
About Xeeva – Xeeva is the leader in indirect spend management solutions that optimize the entire procurement process. With Xeeva's data-driven spend management solutions, you can simplify, consolidate, manage, control, and conduct all spend-related activities in one place. Our end-to-end integrated cloud-based platform drives cost savings, performs data enrichment, increases visibility into spend, and adds efficiency gains throughout the procurement process. For more information, visit www.xeeva.com