Blog
Magid + Xeeva Marketplace – How we can benefit your strategic sourcing process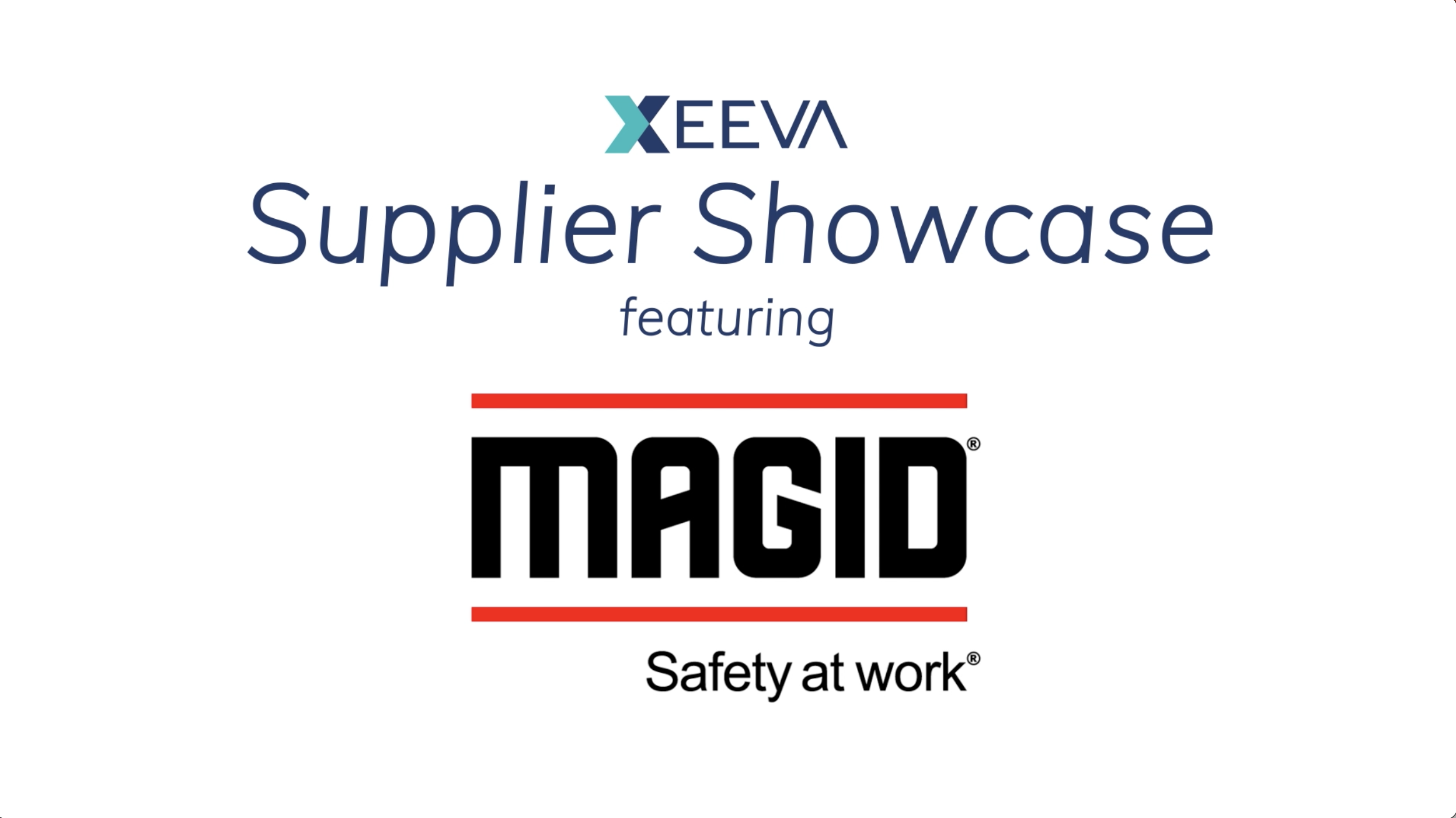 Pete Baltes, SVP of Corporate Sales for Magid is interviewed by Quinn Phelps, Supplier Partnerships and Success Manager for Xeeva Marketplace.
Magid Glove and Safety is one of Xeeva's leading members in Xeeva's Supplier Marketplace. They have been a member of our Supplier Marketplace for a few years and have worked with a variety of our customers providing them a high quality of Safety Solutions and PPE Equipment on a consistent basis.
Today, we want to give you a chance to learn more about Magid and the value they can bring to your organization straight from Magid themselves. They recently established themselves as a Punchout Supplier allowing you to buy directly off Magid's E-Commerce site with one click in Xeeva's Procure-To-Pay site. We are excited for you to learn more about all the great things Magid can provide for your organization.  
Timecodes for the Video so you can quickly find what you need:
1:13:00 – Magid Supplier Presentation – About Magid
4:39:00 – Magid E-Commerce Solutions
5:22:00 – Magid Partnership Programs
8:04:00 – Innovation by Magid
12:13:00 – Health and Safety Services
14:03:00 – PPE Standardization Program Objectives 
15:52:00 – What is the benefit for customers to get on your Punchout?/Do you have any success stories of other companies using your Punchout that you can share with us? 
17:04:00 – You have worked with other Xeeva customers for a long time. What products and solutions do they use that you have seen be the biggest benefit for them? 
18:20:00 – During a pandemic, I am sure you have seen some changes in the PPE and Safety industries and within Magid itself. How has Magid adjusted to these changes to continue to create value for their customers? 
20:12:00 – You spoke a lot about how Magid can provide a good price and timely delivery. What are additional ways Magid can provide value to Xeeva's customers that might not be as well known?
Xeeva is the leader in indirect spend management solutions that optimize the entire procurement process. With Xeeva's data-driven spend management solutions, you can simplify, consolidate, manage, control, and conduct all spend-related activities in one place. Our end-to-end integrated cloud-based platform drives cost savings, performs data enrichment, increases visibility into spend, and adds efficiency gains throughout the procurement process. For more information, visit www.xeeva.com. 
Magid is America's leading manufacturer and supplier of safety solutions and Personal Protective Equipment (PPE). Customers count on Magid to reduce injuries, lower their costs and create safer workplaces. "Safety at Work" means customers' workers are safe while we continue working to provide safety solutions at the best value.  Visit www.magidglove.com  
#DigitalTransformation #IntelligentProcurementsolutions #ArtificialIntelligencedriven