Blog
Hertz Becomes a Preferred Supplier in Xeeva Marketplace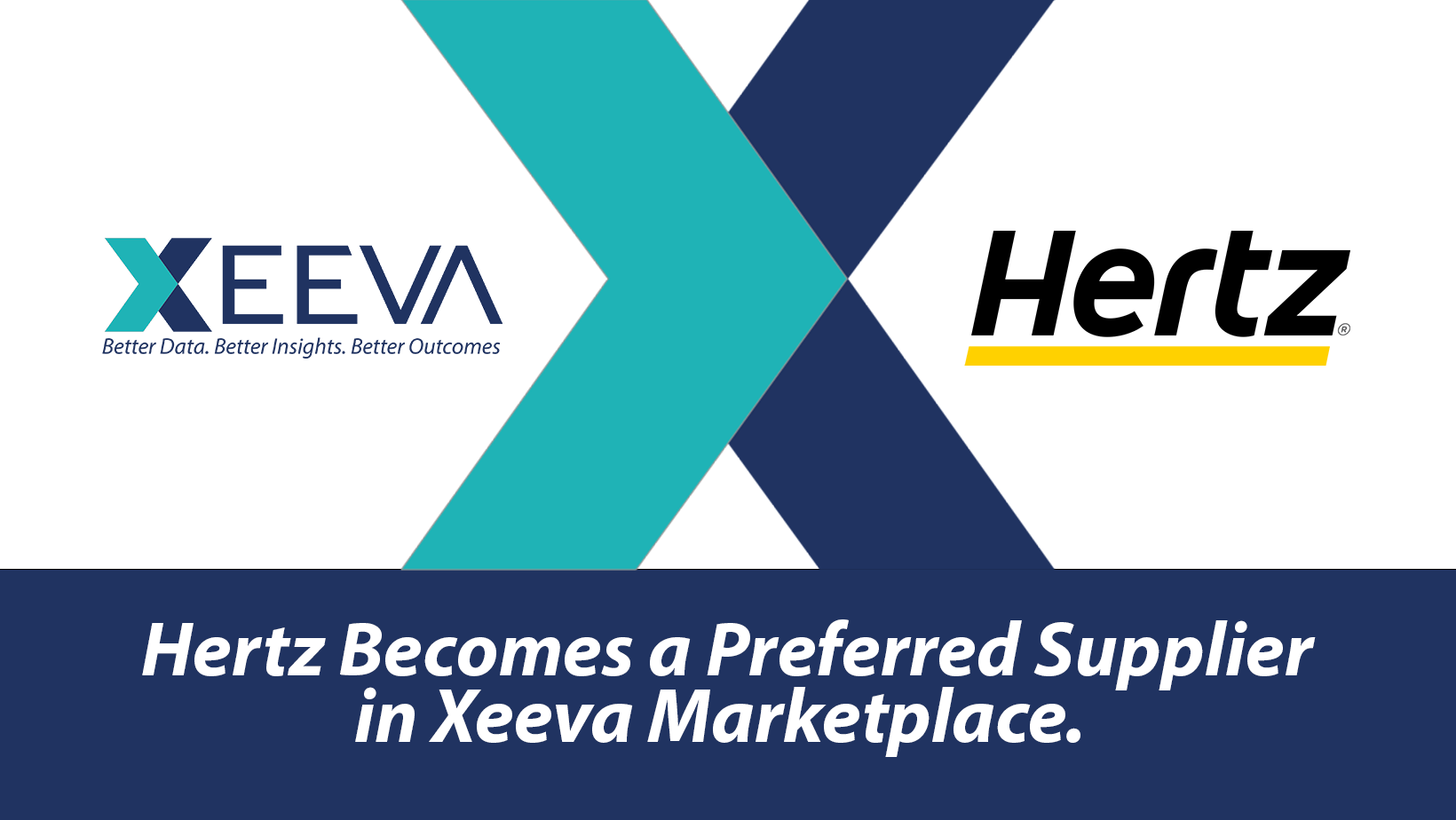 SOUTHFIELD, MI, October 18, 2022 – Xeeva, a leader in AI-powered spend management and procurement is excited to announce that Hertz has become a Preferred Supplier in Xeeva Marketplace and is now serving Xeeva customers with great pricing on car rentals!  
This partnership allows Xeeva customers to have direct access to Hertz and do business with them in multiple ways. Customers will be able to engage with Hertz by running Sourcing Events on our Sourcing solution or by directly reaching out to them by emailing Janet Mercer at jmercer@hertz.com. 
Hertz offers fast and seamless service and has a wide range of vehicles – from compact and midsize SUVs and sedans, to luxury vehicles, zero emission EVs, trucks, vans and more. Hertz's free-to-join Gold Plus Rewards loyalty program also makes renting a car faster, easier and more rewarding. Members can skip the counter at more than 50 airports worldwide and earn exclusive benefits, points toward free rentals, vehicle upgrades and more.  To sign up for Hertz Gold Plus Rewards and to learn more, visit Hertz.com/join. 
The success of many businesses comes down to great partnerships and maintaining mutually beneficial relationships over the long term and we are excited to begin this journey with Hertz. 
"Xeeva is delighted to have Hertz as one of our Preferred Suppliers. This partnership showcases our commitment to providing a wide variety of preferred suppliers to our Marketplace customers. Hertz Corporation is one of the largest vehicle rental companies, and one of the most recognized globally. We are excited for the savings this brings to our customers" – Nina Vellayan.  
Learn how you can leverage our sourcing solution to conduct E-Auctions and streamline processes by scheduling a DEMO with our sourcing experts today! 
About Xeeva Software  
Xeeva is the leader in indirect spend management solutions that optimize the entire procurement process. With Xeeva's data-driven spend management solutions, you can simplify, consolidate, manage, control, and conduct all spend-related activities in one place. Our end-to-end integrated cloud-based platform drives cost savings, visibility, and efficiency gains throughout the procurement process. For more information, visit  www.xeeva.com.