Advanced Technology for Procurement
[IMPERFECT] Data Management
In a Big Data World, imperfection is the rule, not the exception which is why [Imperfect] Data Management is critical. There's no question that one of the biggest problems with getting results from most any technology, not just procurement or finance software, is the prevalence of bad or imperfect data. It's everywhere, in every system, every process and its impacts can range from frustrating to crippling.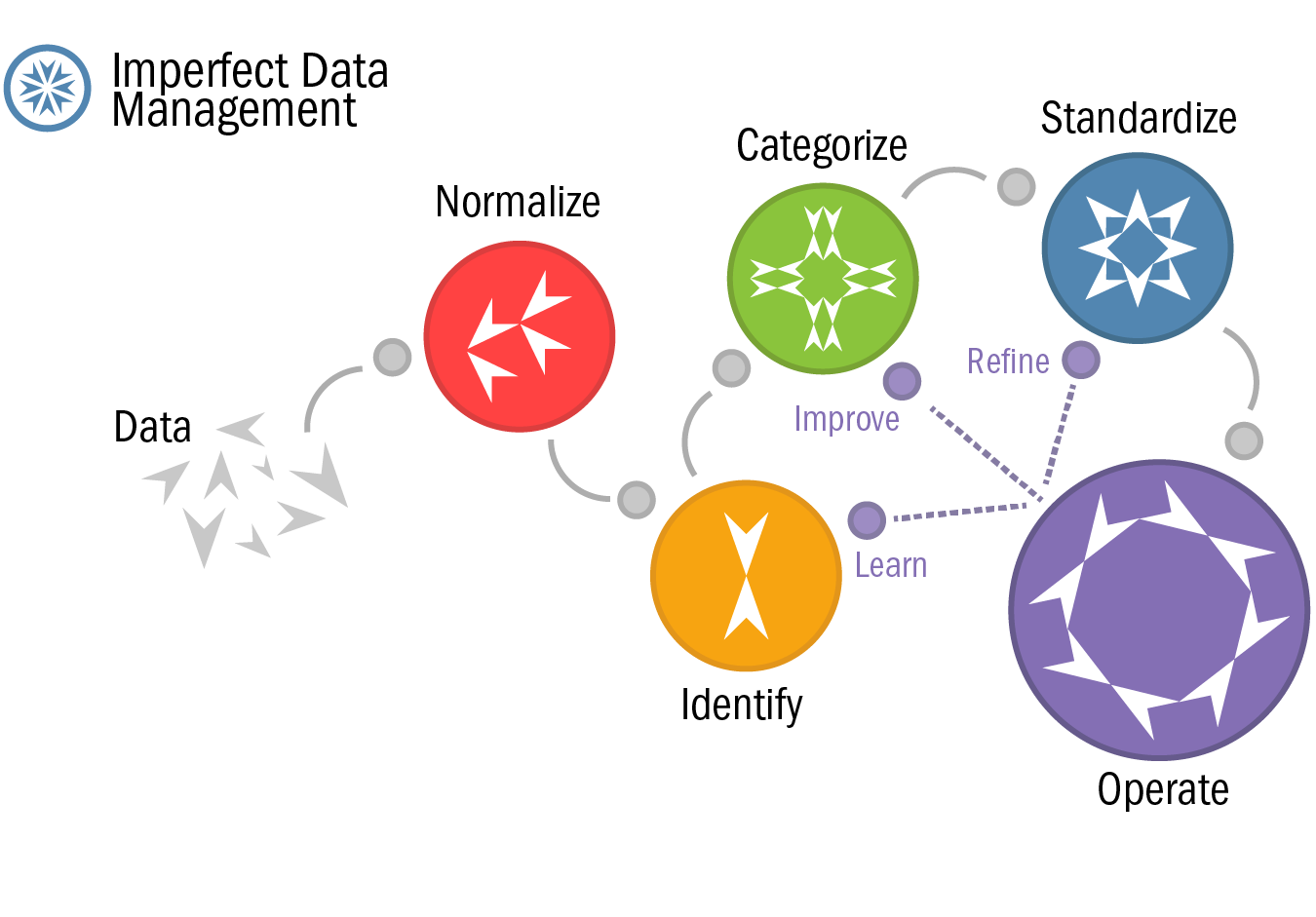 While you can't create "perfect data," certainly you can manage it more effectively. Xeeva's intelligent [imperfect] data technology is built to intervene with "big bad" data in several ways. For example, the algorithms we deploy to look across catalogs of various commodity types, vendors and attributes (metadata) allow us to automate the categorization of multiple catalogs. We then apply an intelligent part numbering schema that assigns new item numbers to each commodity while still maintaining a reference to the old number for search-ability and consistency. This approach speeds the creation of better, cleaner global and local catalogs versus simply taking all your imperfect data and transferring it from one system to another, thus perpetuating the problem. The result – your Xeeva implementation is cleaner and clearer from the start.
Once your new catalog is deployed, requests for any new part or commodity are constrained by an intelligent request engine, rigorous in its enforcement of the business rules you create but transparent to the end user submitting the request. Buyers can then validate if the commodity is unique and needs to be added to the catalog.
This same approach applies to loading new vendors, launching RFPs and providing analytics on the back-end of the system – analytics that help drive additional results by identifying new areas for cost savings, strategic sourcing efforts and vendor consolidation.
Configurable SaaS
With Xeeva, you optimize for speed and accelerate for results. Configurable SaaS is our patent-pending technology that underlies all Xeeva's software and accelerates our speed to deployment – giving us and you the flexibility to rapidly make changes to your Cloud environment without IT intervention. Configuration allows for simultaneous support of different process variants across various granular nodes of your enterprise structure. This allows you maximum degrees of local flexibility if you need it for change management or business reasons (or inversely gives you central control) of policies, processes and procure-to-pay workflows. Working together you will make a conscious choice of optimizing the Xeeva solution for speed (maximum local flexibility) or control / maturity which usually requires additional change management and harmonizing policies and procedures.
Post launch, our Configurable SaaS platform enables seamless ongoing adjustments to policies, processes and workflows. Time-to-value realization is significantly accelerated given these capabilities.
Embedded Intelligence
Xeeva's technology learns while it performs and improves delivery of results. We know that looking at procurement differently requires software to act differently. Our technology interacts with, generates and captures massive amounts of data. Displaying that data in a meaningful way is one thing – that's called analytics. Making that data work for you is something entirely different. With that notion, our technology helps maximize the value of your investment by taking your data and providing you with knowledge and decision support that improves your processes, helps you make better informed decisions and turns your organization into a proactive one that delivers results above and beyond management expectations. As you grow, the software learns, as it learns, you benefit.